One Year In, The Impact of Anti-Press Rhetoric is Putting Journalists in Grave Danger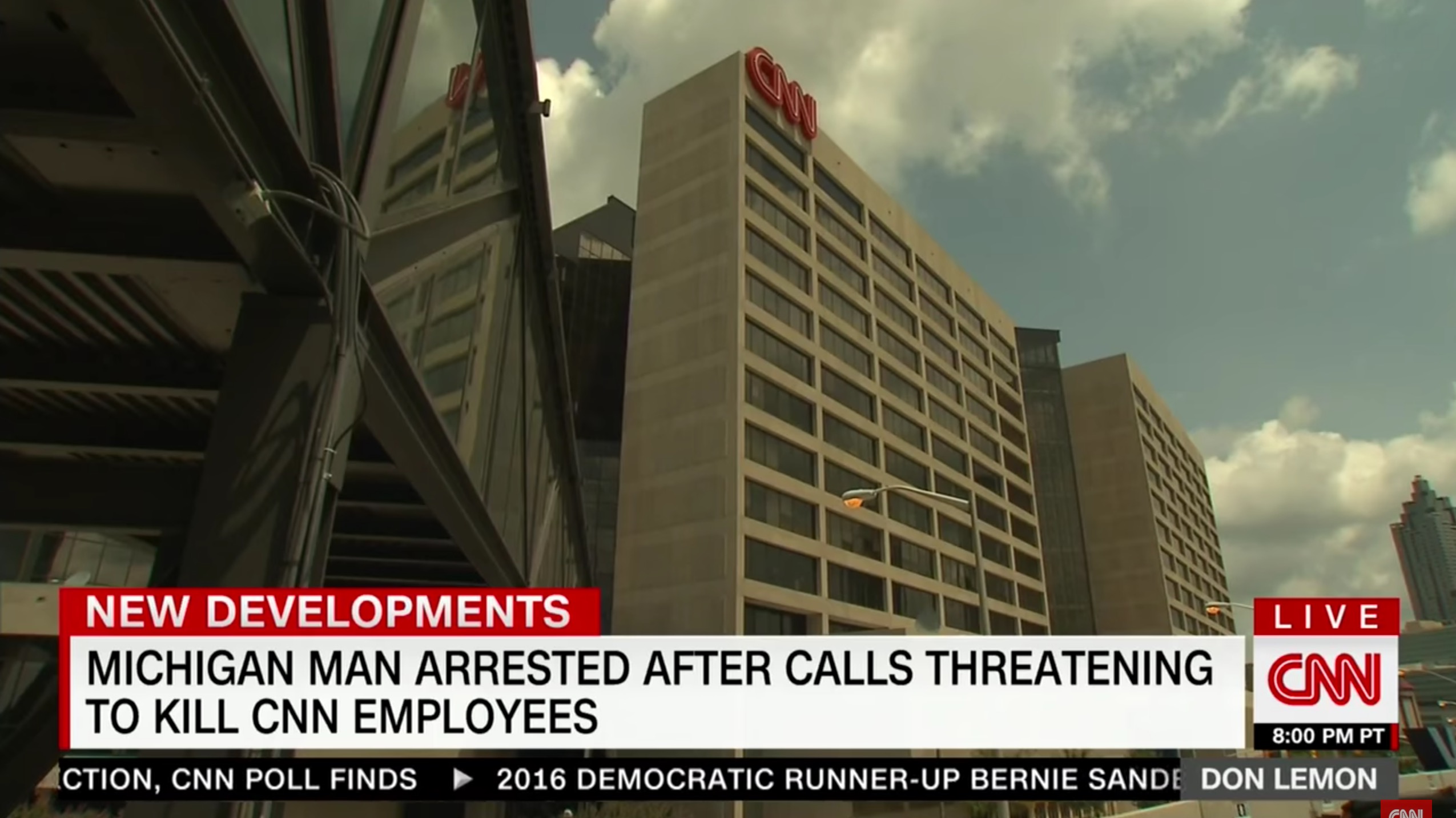 Over the past year, Missouri governor Eric Greitens has dodged open records requests and interviews, instead criticizing the "liberal media" on Facebook. An Iowa sheriff turned down a media request with an expletive. An Alaska state senator slapped a journalist. A Montana congressman body slammed another on the eve of his election. Last week, police arrested a man who made 22 phone calls to CNN threatening to gun down its employees.
At the Committee to Protect Journalists, the global press freedom nonprofit where I work, we worry about these kind of hostile acts against American journalists, as well as Trump's 1,000 tweets attacking the media. We are a global organization, and the ugly rhetoric trickles outside U.S. borders. There are 21 journalists in jail around the world on "false news" charges, more than double from last year.
We also worry that it trickles down within the U.S. — that this hostility might make it that much easier for a politician to deny an open records request or for a prosecutor to charge a journalist with trespassing at a protest.
Last week a group of international press freedom organizations from the United Kingdom, France, Canada, and the United States traveled to St. Louis, Houston, and Washington D.C. to talk to local journalists. I went on the Missouri leg of the trip, and we heard from reporters that things are worse than ever.
The reporters we spoke to mostly did not talk about Trump. They talked about empty newsrooms and declining revenues, public officials denying basic information requests, protests where journalists are caught between an aggressive police force and suspicious protesters. The president calling them "fake news" was just one more challenge added to an already difficult environment.
For national publications based in Washington and New York, Trump has been threatening, berating and exhausting, but he has also inadvertently caused a spike in subscriptions and ratings—a brief respite for a beleaguered industry. Local and state newspapers have not seen the same jump. For them, Trump's rhetoric is far from the main threat, but it doesn't come with a silver lining.
Challenges for reporters across the U.S. are significant. In August, CPJ joined Freedom of the Press Foundation and over two dozen other groups in launching the U.S. Press Freedom Tracker, a website designed to systematically document press freedom violations in the United States. In 2017, 34 journalists were arrested, mostly at protests. Forty-four were physically attacked or had their equipment damaged. At least five were stopped and questioned by officials at the U.S. border.
We also know that there are cases where the national rhetoric bleeds into hate-filled forums where online trolls coordinate the best way to go after journalists. Trump tweeted about Megyn Kelly some 60 times, and she received so many death and rape threats that she began traveling with a bodyguard.
A year ago, we braced for a federal assault on press freedom. The incoming president had promised to "open up" (nonexistent) libel laws and leverage the regulatory power of the government against critical outlets. This largely has not happened. The passage of a bill to reauthorize the controversial FISA surveillance program last week has serious implications for journalists, but it was a bipartisan legislative effort.
It's a testament to the strength of American institutions and checks and balances that the rhetoric of "enemies of the people" here is largely bluster; in other parts of the world it is accompanied by jailings and legislation. However, there is one threat on the federal level that appears imminent. Attorney General Jeff Sessions has said that he wants to go after people who leak information to the media at an unprecedented rate and make it even easier to subpoena reporters. Journalists have been sent to jail in the U.S. for failing to give up a source; something which the Justice Department threatened to do under the Obama administration during its seven year battle to get New York Times journalist James Risen to reveal a source.
In 2018, we are bracing for this possibility and other worse case scenarios from a president who has called reporters "disgusting." But we are also looking outside New York and D.C. The most vulnerable reporters are not on the White House correspondent beat. They are local reporters who don't have the money or resources to fight for open records from politicians who call them "fake news" and keep things out of the public light. They are reporters overseas who form our core global mission and whose leaders echo Trump's language with a far more ominous impact in authoritarian countries. A free press is vital to our democracy and when threatened, there are far-reaching consequences to journalists both in the U.S. and across the globe.
Alexandra Ellerbeck is the North America Program Coordinator for the Committee to Protect Journalists.
This is an opinion piece. The views expressed in this article are those of just the author.