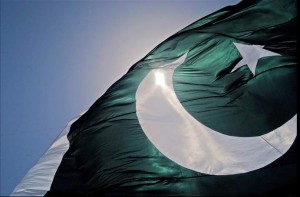 In the past few weeks, the Pakistan government has been doing everything in their power to keep anti-Islam content from getting seen on the internet. Their latest step, announced earlier today and reported by the Associated Press, will be to begin monitoring seven major websites including Google, Yahoo and Amazon as well as all out banning 17 smaller sites.
This, of course, comes a month after Pakistan briefly banned Facebook following the creation of a "Draw Muhammed Day" group. The country brought Facebook back (albeit in a censored form) but not before the ban led to protests throughout the country.
From the Associated Press:
"The Facebook controversy sparked a handful of protests across Pakistan, many by student members of radical Islamic groups. Some of the protesters carried signs advocating holy war against the website for allowing the page.
It also sparked a good deal of soul-searching, especially among commentators, who questioned why Pakistanis could not be entrusted to decide for themselves whether or not to look at a website.
Some observers noted that Pakistan had gone further than several other Muslim countries by issuing a ban on Facebook, and said it underscored the rise of conservative Islam in a South Asian nation once more influenced by moderate Sufi traditions."
It is unclear what the government means by "monitor." We can safely assume it's something more that having some guy create a Google Alert for the phrase "Islam is bad." Still though, this is much more lenient than what some in the country want to do to Mark Zuckerberg.
Have a tip we should know? tips@mediaite.com