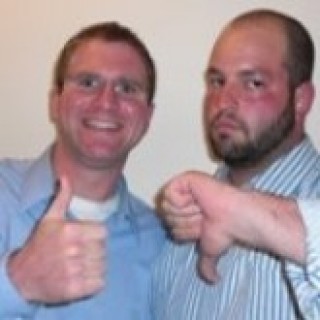 Over the course of 2011, we covered an array of politicians, authors, entertainers, media mavens, and others as they discussed their crafts and their industries. (Here's last year's list.) We enjoyed most of the panels, lectures, and debates we took in, while some of them fell short. Here, a rundown of our 5 favorites, followed by the 10 quotes that defined the year in New York City media panels:
THE 5 BEST PANELS OF 2011
1. Who: Richard Just, Jodi Kantor, Ryan Lizza, moderated by Franklin Foer
Where: New America NYC
When: December 8, 2011
What we said: "One issue that hasn't been addressed this season, the panel noted, is the global economic crisis, which Lizza pointed out is something that can't be blamed on Obama, so it hasn't been a part of the GOP talking points.
This event was sold on the weird and wacky characters and events from the past few months, yet the debate centered more on the question of where we go from here. Herman Cain's name barely showed up, for one. It seems that it's time to get serious."
2. Who: Gay Talese, David Carr, Andrew Rossi, moderated by Bill Keller
Where: Times Center
When: June 14, 2011
What we said: "So will The Times live on? Rossi isn't sure if journalism will remain the same on a new platform. Carr, however, thinks The Timeswill survive, even if only as a status symbol. When you're on your iPad, he said, it's impossible to tell if you're reading The New York Times or not. Echoing this sentiment were two people sitting in front of us at the event who made it difficult to tell if they were tweeting about the panel on their iPhones or just checking their email."
3. Who: Seth Meyers, John Mulaney, Marika Sawyer, Colin Jost, Erik Kenward, Bryan Tucker, Chris Kelly, moderated by Steve Gaydos
Where: Paley Center for Media
When: November 13, 2011
What we said: "They rely heavily on the audience at dress rehearsal on Saturday evening to telegraph what's working and what's missing the mark. Their approval is reflected through their ratings – which the writers claim doesn't influence them – but another gauge  is Internet reaction. The writers say that SNL was made for YouTube well before YouTube even existed. After all these years, it continues to connect with new viewers and to cater to the times."
4. Who: Michael Lewis, interviewed by Ira Glass
Where: 92nd St. Y
When: February 3, 2011
What we said: "Glass, one of the best interviewers out there, can make a heavy topic like finance come alive. He clearly has an affinity for Lewis, who he declares is one of the few journalists who does fact-based reporting while clearly having a good time doing it. Glass was at the top of his game, engaging with Lewis, reacting to both his answers and his implications, as he sought closure and a villain to blame for the economic downturn. But what Glass said he found in Lewis' book, The Big Short, were 'heroes' in the form of bankers."
5. Who: Nicholas Lemann, Stephen B. Shepard, moderated by Myron Kandel
Where: JCC of Manhattan
When: October 5, 2011
What we said: "We used to rely on news anchors and editors to determine the biggest news of the day. Now, we each choose for ourselves, and have the abilities to deliver our selections to others. What hasn't changed is that people still rely on those they trust to help curate the news. And since there are more media options now than ever, everyone can find and design his or her own diet. Although it might be time to begin worrying about fragmentation…"
THE 10 BEST QUOTES OF 2011
1. "The thing to fixate on is not the weirdness of the weird candidates, it's the weirdness of the normal candidate."
– Richard Just believes the Republicans are scraping at the bottom of the barrel this time around
2. "That's not that interesting…if it was that interesting, I would have asked the question."
– Anderson Cooper jokingly takes issue with Reiss' decision to begin a response with "Here's something interesting…"
3. "One of the things the Internet did was pick apart the newspaper bit by bit."
– Nicholas Lemann says that have more sources to get the information and resources we used to find inside of newspapers pages
4. "You don't ever change what you know to be truth."
– Oliver Stone takes issue with directors who don't document fact correctly
5. "The people who get the joke don't need an explanation. Those who don't get it won't understand the explanation."
– Gilbert Gottfried explains his lack of explanations
6. "Criticism operates in a business environment that it can't ignore or deny."
– David Denby says it's impossible to separate movies from the studios behind them

7. "It's never about the character, it's always about the story…I've always likened it to a rock n' roll band. If the band is good, the bass player is cool."
– Kiefer Sutherland aspires to be that bass player
8. "One thing we have in this family is the belief in freedom of the press even if it's all about the press. And that's a great tradition."
– Gay Talese praises the Sulzbergers for their commitment to the paper

9. "Where do they pay kids who don't know anything lots of money? Wall Street!"
– Michael Lewis says that some young people were drawn to banking after they read Lewis' Liar's Poker
10. "So much of this business is bluffing."
– Josh Radnor responds to Akerman's revelation that she had to convince Radnor she could take on the lead role
Have a tip we should know? tips@mediaite.com