Parents and Wife of Andrew Kaczynski Face Barrage of Harassment Following HanAssholeSolo Story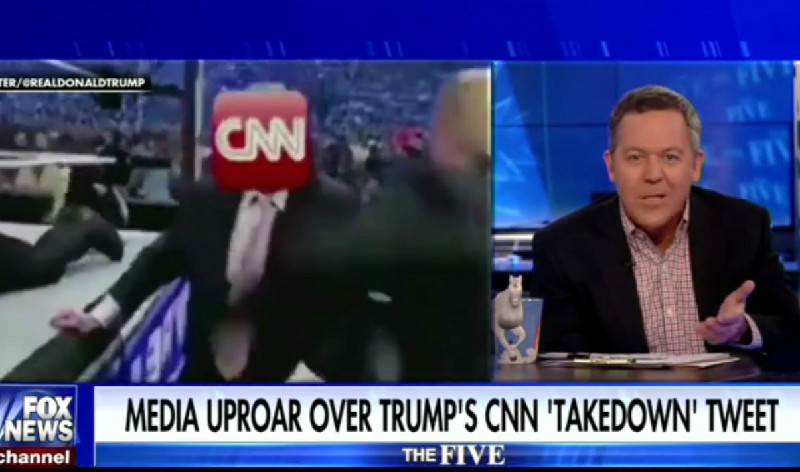 In the wake of CNN's story about HanAssholeSolo, the Reddit user who created the now-infamous CNN-bodyslam video tweeted out by President Donald Trump, tensions are reportedly high at the network as employees and their families face a barrage of harassment from angry supporters of the president, per the Daily Beast.
CNN's Andrew Kaczynski published a controversial story detailing his efforts to identify HanAssholeSolo, but noted that CNN would not publish the Redditor's information, given his apology for the video.
But one sentence in the article — "CNN reserves the right to publish his identity should any of that change" — set off alarm bells amongst commentators who saw it as a threat, with many even crying blackmail.
The outrage has boiled over since, adding further tension to an already very contentious relationship between the president and CNN.
According to the Daily Beast, CNN staffers have become "increasingly apprehensive about death threats and other harassing messages targeting on-air anchors and top executives being sent on social media and harassing phone calls."
Kaczynski, the writer of the CNN piece, is obviously taking the brunt of the harassment:
The parents and wife of Andrew Kaczynski, author of the GIF story and leader of CNN's investigative K-File team, had received around 50 harassing phone calls each by Wednesday while other K-File team members had ugly messages—apparently from Trump supporters—left at their homes.

"The only thing I worry about is somebody getting hurt," a CNN insider told The Daily Beast, speaking on condition of anonymity because this person is not authorized to discuss internal network operations. "These far-right trolls are really threatening people and coming after people. Somebody's gonna do something stupid at some point.

"People really, really worry about the safety of all the prominent people who represent us on the air, and the people who are breaking news they don't like, or people in senior management…I fear for all of them."
The report from the Daily Beast follows a piece in Politico Thursday morning, in which Jared Yates Sexton details the intense anti-semitic harassment he faced after writing a story on HanAssholeSolo.
[image via screengrab]
—
Follow Aidan McLaughlin (@aidnmclaughlin) on Twitter
Have a tip we should know? tips@mediaite.com
Aidan McLaughlin - Editor in Chief