'Patriotic Warrior' or 'Predatory Monster': Media Twitter Erupts in Mourning, Celebration of Roger Ailes' Death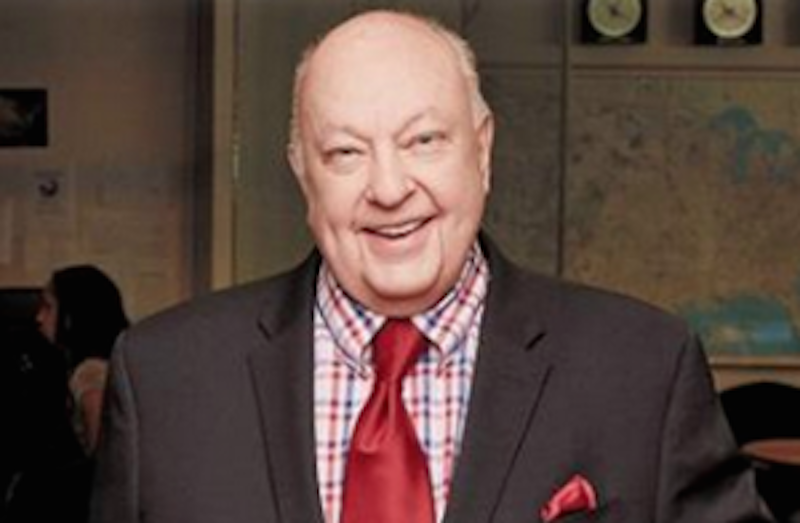 Roger Ailes has left a considerable void in the world of political news media, and the reactions to his death are resounding across the Twitterverse.
The former Fox News chief died at age 77 on Thursday morning, and the news has sparked a flurry of coverage on his old network and beyond. Fox News became a media powerhouse under Ailes' leadership, but depending on your views, Ailes' impact has inspired as many sociopolitical followers as it did enemies:
Aides' death prompted sympathetic reactions from conservative media corners and from Fox News employees:
Love and prayers to Beth and Zach. R.I.P Roger – you changed television as we know it. https://t.co/1vjhGFQaDc

— Bret Baier (@BretBaier) May 18, 2017
OMG #RogerAiles is gone, devastating news, & Erica & I send our condolences to Beth, their son Zack & the entire family. He was a great man

— Geraldo Rivera (@GeraldoRivera) May 18, 2017
Terribly sad news. R.I.P. https://t.co/K90HHnc1fx

— Brit Hume (@brithume) May 18, 2017
Today America lost one of its great patriotic warriors. Roger Ailes. For Decades RA's has impacted American politics and media.

— Sean Hannity (@seanhannity) May 18, 2017
Roger Ailes, son of Warren, OH, RIP

— Hugh Hewitt (@hughhewitt) May 18, 2017
Roger Ailes founded one of the most important and successful media outlets in American history. I will miss his friendship dearly. RIP.

— Laura Ingraham (@IngrahamAngle) May 18, 2017
4/4 The good Roger did for America is immeasurable. May he rest in peace.

— Brent Bozell (@BrentBozell) May 18, 2017
Sad day. Lots of prayers. https://t.co/c64Bn6JAd5

— Erick Erickson (@EWErickson) May 18, 2017
Whatever Roger Ailes' flaws and misdeeds, his loved ones are in pain now. May he RIP and they find peace as well.

— jimgeraghty (@jimgeraghty) May 18, 2017
It seems that we are in the era of non-stop breaking news. My heart can barely handle it. https://t.co/AJV0fglVQZ

— Ben (@BenHowe) May 18, 2017
Some people decided to simply reflect on the fact that Ailes had a colossal impact on the media and political discourse.
Whatever your thoughts on him Roger Ailes was the single most influential political-media figure of our times

— jimrutenberg (@jimrutenberg) May 18, 2017
Ailes was a political and media genius. Some light, some dark, but undeniably a genius and consequential in politics and media.

— Rick Wilson (@TheRickWilson) May 18, 2017
It is not an overstatement that without Roger Ailes, there is no Donald Trump

— Chris Cillizza (@CillizzaCNN) May 18, 2017
For better or worse & the ignominious end 2 his reign at Fox News, the impact of Roger Ailes on American politics & media was indisputable.

— David Axelrod (@davidaxelrod) May 18, 2017
And then, there were those who made it clear that they still despise Ailes for his sociopolitical machinations and for the sexual harassment scandal that resulted in his expulsion from Fox News.
I'm gonna need a shitty drawing of Bill O'Reilly, Sean Hannity, and Pepe the Frog crying over Roger Ailes' grave and I'm gonna need it now.

— david ehrlich (@davidehrlich) May 18, 2017
Ailes' media genius was realizing that talk is cheap — and compelling — while facts are expensive. He made a business from cheap talk.

— Jeff Jarvis (@jeffjarvis) May 18, 2017
Roger Ailes did irreparable harm to America's political psyche.

— Matt Saccaro (@MattSaccaro) May 18, 2017
Roger Ailes behaved egregiously toward women in his organization and changed our culture for the worse, making people dumber and angrier.

— Josh Barro (@jbarro) May 18, 2017
Looking forward to the sanctimonious lectures about how we should commemorate the death of a predatory monster https://t.co/7bpPJuG6yi

— Anna Merlan (@annamerlan) May 18, 2017
Yes, Roger Ailes was a TV genius. He also had an apparently monstrous personal life and nasty, dangerous editorial instincts.

— Sam Stein (@samsteinhp) May 18, 2017
Roger Ailes has died. Wow. Sending deep and heartfelt condolences to everyone who was abused, harassed, exploited, and unjustly fired by him

— Marc Lamont Hill (@marclamonthill) May 18, 2017
The man who headed for years the tv network that despicably demonized Muslims died today.

— (((DeanObeidallah))) (@Deanofcomedy) May 18, 2017
[Image via screengrab]
— —
>> Follow Ken Meyer (@KenMeyer91) on Twitter
Have a tip we should know? tips@mediaite.com