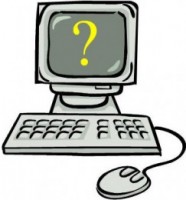 If 2009 was a tough year for magazines and newspapers — and boy, was it ever — it was a bang-up year for the editors of the blogs listed below. Somewhere between these varied and influential websites lies the future of journalism and media. Whether that scares you or excites you probably depends on whether you still get your news in print or are accustomed to starting your day via the Twitter app on your iPhone or Blackberry.
Below is a list of online editors who have manned the helm in 2009 and ushered in the brave new media world with the most success, vision — and yes, traffic. Some you will be familiar with; some might be new names. Either way, we are asking you, our loyal, smart, and attractive readers to share your thoughts on who had the biggest year in the Online Editor category (scroll down for poll):
Note: this poll spotlights editors working in the quick-draw, no-holds-barred realm of blogs: there will be top sites of 2009 poll later this week.
Harvey Levin, TMZ.com: Twelve months ago the Harvey Levin-run TMZ.com was the main online competition of media publications like the National Enquirer and People. These days, TMZ is the main competition of just about everyone. Yes, everyone. In six short months a "TMZ.com reports" reference has quickly morphed into the equivalent of what a network news breaking news report used to be. Back in June, the website was the first to report Michael Jackson's death — first by close to an hour due in part to the MSM's reluctance to rely on the site as a respectable source. That is changing. The day after Thanksgiving, TMZ was also the first to report on Tiger Woods' car crash into a fire hydrant at 2am — which, as we know, led to a much bigger crash, gawked at by the most respectable publications. It's quite likely sports journalism — all journalism — will never be the same. On that note, maybe you've heard that TMZSports.com is launching next year.
Gabriel Snyder, Gawker: Since Snyder took over as managing editor of Gawker.com last November, the flagship of Nick Denton's Gawker media empire, the site has moved to a 24-hour schedule and hired a full-time reporter, both of which have resulted in a measurably increased presence in the MSM, and measurably increased traffic online. And with the hiring of overnight blogger Azaria Jagger and the return of Gawker alum Doree Shafrir he's even managed to (finally) put some women back on the masthead. In traffic terms, the site has doubled its uniques from around 1.8M a month to the current 3.5M, and its pageviews have increased 63% to just over 30M. Also, they may own the next decade and/or the last, depending.
AJ Daulerio, Deadspin: In can be argued, and has, that no one has changed the way sports is covered more than Deadspin (though Tiger Woods is giving them a run for their money). Under the editorialship of Daulerio, who took over for Will Leitch when the latter departed for New York mag last year, the site has broken a whole lot of rules, not the least of which was publishing every tip they'd ever received about ESPN employees after the network blew them off a story (only to leak it to the New York Post). Though Daulerio will have his hands full when TMZSports bursts on the scene.
Matt Drudge, The Drudge Report: The fact that Drudge is even on this list after so many years is testament to the man's ability to sniff out a good headline and make it even better. It's also a testament to the idea that website design isn't everything (or anything!). Suffice it to say, the bare bones, right-leaning, one-page, mostly content-free website has the ability to shuffle hundreds of thousands of clinks through a single link in under and hour. If traffic is the coin of the new realm, Drudge is still king.
Ed Morrissey/Allah Pundit, Hot Air: Michelle Malkin may be the money behind Hot Air, but conservative bloggers Ed Morrissey and Allah Pundit are its strong, successful, always entertaining voice. The site, which clocks impressive enough traffic to inspire comparisons to Daily Kos, also boasts a variety of sometimes conflicting conservative views, which have only further aided in its must-read status.
Andrew Sullivan, The Daily Dish: After all this time, and all the new players on the field, Andrew Sullivan is still a powerhouse to be reckoned with. Says Politico's Ben Smith (a veritable powerhouse in his own right): "He's the most widely read political blogger in the country, easily, and played, I think, a more important role than people realize in creating the Obama narrative." All true, and something that made his obsessiveness over the genealogy of Sarah Palin's youngest child that much more disturbing. Not that that's kept us, or anyone else, from reading.
Nikki Finke, DeadlineHollywood: The fact Finke just recently signed a rumored $15 million deal to move her addictively read blog to Mail.com seems almost secondary compared to the amount of power this woman wields over Hollywood (if you missed Tad Friend's New Yorker profile of her, it's worth your time). She is so feared by Hollywood titans that when Gawker put out a call for an updated picture of the blogger — with a $1000 bounty — they had no takers. She is the definition of someone who is not read by everyone, just everyone that matters (or wants to) in Hollywood.
Fred Mwangaguhunga, Media Take Out: The Drudge-styled site, founded and run by Mwangaguhunga, claims to be the "most visited urban website in the world." And they may be right. The site, which covers black celebrity gossip, boasts an enormous readership and regularly breaks big stories. To wit: they called Lady Gaga's decision to pull out of Kanye West's tour a day before it was reported elsewhere, and — if this can be called a scoop — they were the first to run the infamous nude Rihanna pictures.
Ray Wert, Jalopnik: When Wert took over Gawker's car blog in 2006 the site was averaging 2.2 million page views. This month they are on track for 27 million page views. You can do the math on that but the short version is traffic has increased a LOT. Who knew people loved cars so much (says a New Yorker)? Truth is plenty and under Wert the site has become a highly specialized trade blog, requiring an extended level of expertise from both its editor and writers. Also, Megan Fox slide shows don't hurt (something we can also attest to).
Jessica Coen, Daily Intel: If only every magazine had demonstrated New York's foresight in getting into the blogosphere while the getting was good (ahem, Conde Nast) perhaps this ad downturn would not have been quite as devastating as it's been. Meanwhile, Daily Intel, under the leadership of former Gawker alum Jessica Coen, continues to be a must-read in the media world, not to mention dominate the Gossip Girl beat.
Adam Ostrow, Mashable: You may or may not be aware that a lot of people read Mashable. As in 10 million monthly uniques. The site is a destination for just about everyone who's interested in coverage of latest technologies, trends, as well as "individuals that are driving the current evolution of the Web." As editor in chief of the site, Ostrow definitely counts among those individuals.
Choire Sicha/Alex Balk, TheAwl: Launched earlier this year by two of Gawker's most popular alum, the site has attracted a loyal readership (and it must be said, great commenters) due to its mix of short, smart and bloggy and long, smart, and original. Read obsessively by savvy, in-the-know media, (some might argue too cool for school) Internety types, it might reasonably be described as the 2.0 answer to the (sadly) long-defunt Spy magazine. Let's hope it doesn't suffer a similar fate in the year to come. Smart and profitable are sadly a rare breed on the Internet these days.
Have a tip we should know? tips@mediaite.com