'Real Kick in the Ass': Company to Make Move to Mexico Despite Prior Warnings From Trump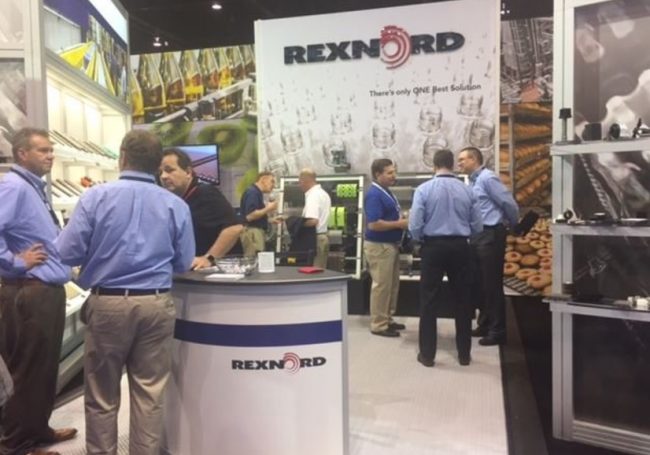 A company in Indianapolis is apparently prepared to deal with any repercussions that come in the form of a Twitter tirade by our president as it prepares to move forward with its announced plan to move manufacturing south of the border.
Rexnord Corporation (RXN) first earned the ire of President Donald Trump in December after he caught wind of the company's plan to lay off 300 American workers in an effort to save $30 million a year in manufacturing costs:
Rexnord of Indiana is moving to Mexico and rather viciously firing all of its 300 workers. This is happening all over our country. No more!

— Donald J. Trump (@realDonaldTrump) December 3, 2016
Despite the public shaming by the then President-Elect, the Milwaukee-based industrial bearings company is forging ahead with its planned move to Mexico, a process that will gut its American workforce in exchange for cheaper labor costs. And to add insult to injury, The Wall Street Journal is reporting that employees from the company's new digs in Mexico have visited the Indianapolis plant as of late to receive training before the move.
One employee, Tim Mathis, who worked for Rexnord for 12 years, said, "That's a real kick in the ass to be asked to train your replacement, to train the man that's going to eat your bread." Employees were previously hopeful that the company might about-face given the public scrutiny that Trump put them under via his erratic and unpredictable Twitter account. Additionally, pressure from Trump on Carrier, also based in Indianapolis, lead to that company adjusting its own plans to move some manufacturing efforts to Mexico.
Regardless, Rexnord is powering ahead, despite a gathering by employees and union leaders last week in Indiana in opposition of the move.
What remains unclear, however, are the ways in which the great Negotiator-in-Chief will impact the markets and investors throughout his presidency; certainly, we have already seen the up and down volatility in the first two weeks of the Trump administration. POTUS took the unusual step of spiking the football in his first week when the Dow reached the nice whole number of 20,000, largely spurred on by his executive orders on the Keystone and Dakota Access Pipelines, which provided a bullish outlook for US Steel groups. He told ABC, "We just hit a record, and a number that's never been hit before. So I was very honored by that," while historically administrations pull back from taking credit for quick market rallies.
And the reason presidents don't usually make comments such as those is the downside potential, which the Trump administration faced head-on in its second week. Markets opened up on the Monday following his immigration executive actions with a steep slip, given the uncertainty of a man who largely campaigned as being admittedly unpredictable. It may be several cycles until markets and investors learn how to adjust to a Trump presidency and play the long ball, given the likelihood of the tweets and unexpected executive orders that could come at any time.
—
[image via Rexnord Twitter]
[h/t: Wall Street Journal]
J.D. Durkin (@jivedurkey) is an editorial producer and columnist at Mediaite.
Have a tip we should know? tips@mediaite.com