REPORT: Megyn Kelly Asked Fox for $25 Million Salary Late in Contract Talks. UPDATED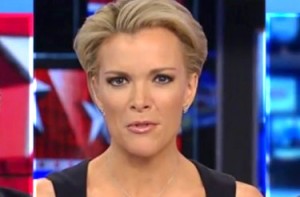 Earlier today, Fox News host Megyn Kelly shocked the media world when it was announced she was leaving Fox News to work for NBC News. While it was common knowledge that her contract was coming up this summer and it was possible that she'd make a switch, especially in the wake of the Roger Ailes scandal, it was also figured she had a large offer on the table from Fox.
In his piece about Kelly's move, New York Magazine's Gabriel Sherman stated that his sources told him that her leaving Fox showed how unhappy she was at the network.
Sources close to Kelly told me today that her departure is an indication of just how unhappy she had become at Fox in the wake of her high-profile feud with Donald Trump and revelations she had accused Ailes of sexual harassment. Her relationships with Bill O'Reilly and Sean Hannity in particular had completely broken down, one Fox host told me. "Bill hated her," the host said. As Kelly's contract negotiations dragged on during her much-publicized book tour, things also grew strained with Rupert Murdoch, two sources said. One Fox insider told me Murdoch balked when Kelly asked for $25 million late in the talks. (A person close to Kelly disputed this, saying that said Kelly never asked for a specific dollar amount and Fox had been offering $25 million all along.)
The $25 million amount is a huge number, so it is understandable that two different sources are claiming it was the other side responsible for introducing that figure in contract talks. But what is interesting is that it appears that the number was bandied about for an annual salary amount for Kelly to remain at Fox. Editors Note: since this story was published Mediaite has learned more about the actual details of the offer made to Kelly. Our sources confirm she was offered $25 million per year for four years and never countered that amount.
Another media reporter, CNN's Brian Stelter, stated earlier today on his network that "money wasn't a driving factor" for Kelly and that her salary figure at NBC could be either $15 million or $20 million.
$15 million a year? $20 million? "Money wasn't the driving factor," @MegynKelly's spokeswoman says https://t.co/S83w4sl6vB

— Brian Stelter (@brianstelter) January 3, 2017
Elsewhere in Sherman's piece, he noted that the leading internal contender's for Kelly's primetime vacancy — her last show will be Friday — are Trish Reagan, Shannon Bream, Sandra Smith and Martha McCallum. Meanwhile, per his sources, Kimberly Guilfoyle is actively lobbying for the spot.
[image via screengrab]
–
Follow Justin Baragona on Twitter: @justinbaragona
Have a tip we should know? tips@mediaite.com