Report: Obama WH Officials Rushed to Leave 'Clear Trail of Intelligence' for Investigators on Russia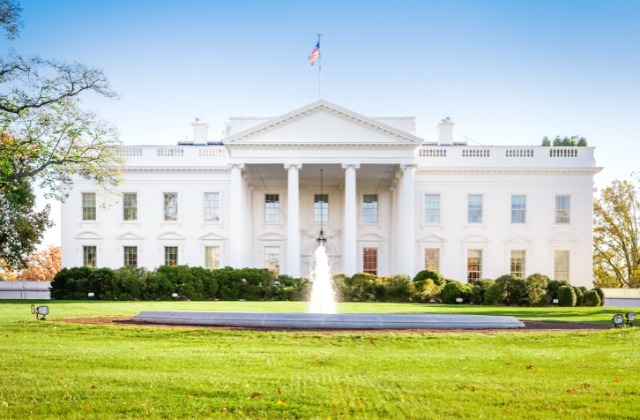 A new report tonight from The New York Times says that in the final days of the Obama administration, officials "scrambled" to make sure that information about Russian election interference was spread "across the government."
This was done to "ensure that such meddling isn't duplicated in future American or European elections, and to leave a clear trail of intelligence for government investigators."
The Times reported quite a lot of detail on how these officials went about preserving and spreading information, spurred on by what Trump had been saying about Russia in the lead-up to his inauguration:
As Inauguration Day approached, Obama White House officials grew convinced that the intelligence was damning and that they needed to ensure that as many people as possible inside government could see it, even if people without security clearances could not. Some officials began asking specific questions at intelligence briefings, knowing the answers would be archived and could be easily unearthed by investigators — including the Senate Intelligence Committee, which in early January announced an inquiry into Russian efforts to influence the election.

At intelligence agencies, there was a push to process as much raw intelligence as possible into analyses, and to keep the reports at a relatively low level of classification to ensure as wide a readership as possible across the government — and, in some cases, among European allies. This allowed the upload of as much intelligence as possible to Intellipedia, a secret wiki used by American intelligence analysts to share information.
The report says that American allies gave information "describing meetings in European cities between Russian officials — and others close to Russia's president, Vladimir V. Putin — and associates of President-elect Trump."
Previous reporting from The New York Times on this subject has gotten lots of pushback from the administration. Chief of Staff Reince Priebus said that people at "top levels of the intelligence community" assured him the Times report about Trump campaign aides being in contact with Russian intel officers was "grossly overstated and inaccurate and totally wrong."
Press Secretary Sean Spicer provided this statement to the Times:
"The only new piece of information that has come to light is that political appointees in the Obama administration have sought to create a false narrative to make an excuse for their own defeat in the election. There continues to be no there, there."
You can read the full Times report here.
[image via Shutterstock]
— —
Follow Josh Feldman on Twitter: @feldmaniac
Have a tip we should know? tips@mediaite.com
Josh Feldman - Senior Editor