Rudy Giuliani Suggests U.S. Has Already 'Taken Action' Against Cyberattackers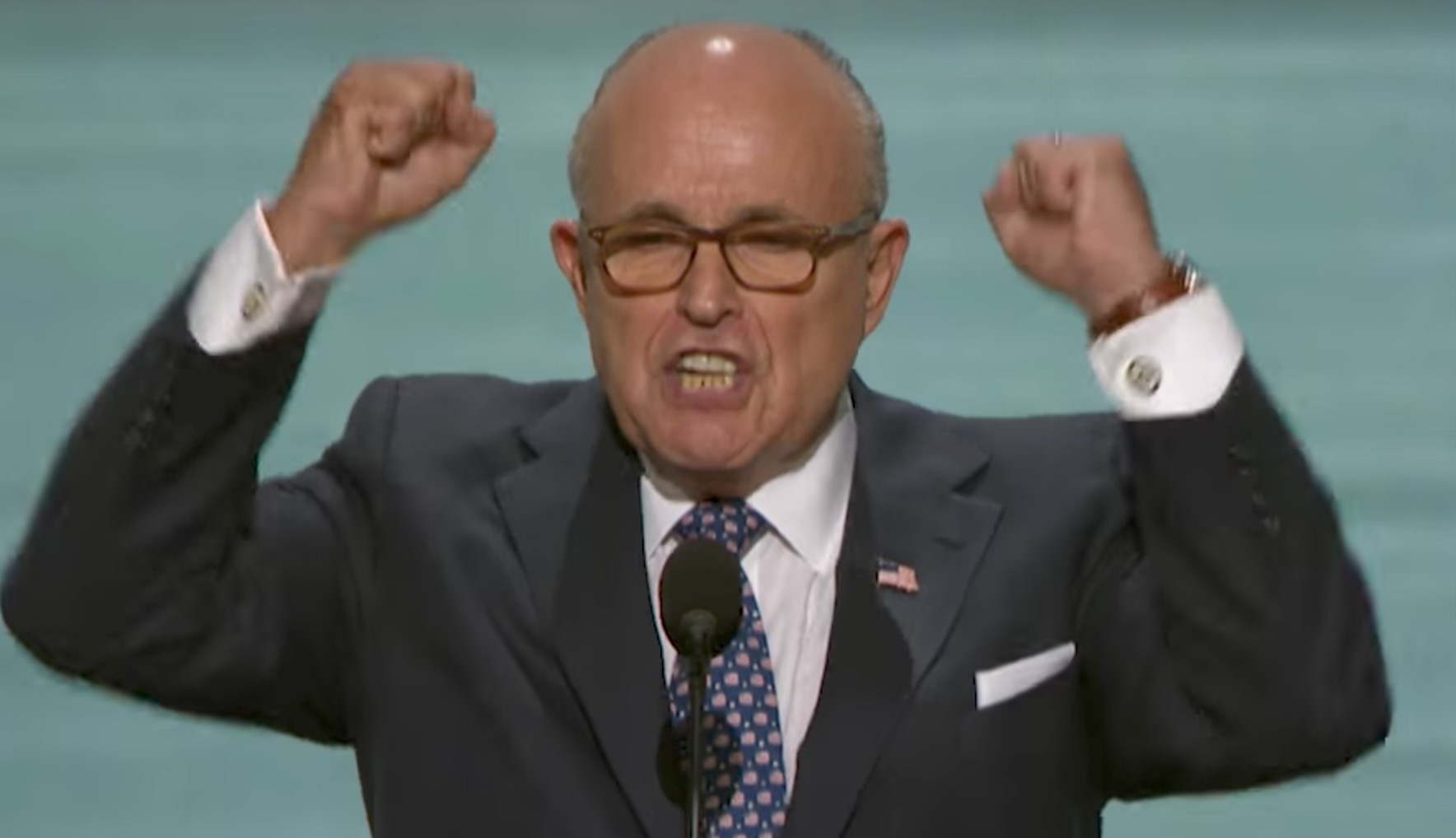 Rudy Giuliani, who in his later years has mastered the art of accidentally saying things he should have kept to himself, indicated at the G20 summit in Germany that the U.S. has "taken action" against those responsible for interfering in the U.S. election — but it just hasn't been announced yet.
According to Business Insider, the former New York mayor, who is now an informal cybersecurity adviser to President Donald Trump, "defended the administration Thursday when confronted at an Atlantic Council forum in Warsaw about the White House's perceived disinterest in punishing Moscow for its election meddling."
When asked by a former Obama official why the new administration has been reluctant to take action against Russia for its meddling in the U.S. election, Giuliani "somewhat cryptically" referenced Russian President Vladimir Putin's recent comments "that 'of course one never knows' who is behind a hack and why."
Giuliani then made the striking statement about action the Trump White House may have already taken against the perpetrators of the cyberattacks:
"I do think we have taken action," he said. "I just don't think we've announced it."
In his capacity as an informal adviser, it's hard to discern how much Giuliani actually knows about the administration's response to meddling, and given Trump's reluctance to firmly lay blame on the Kremlin, it's unclear what sort of punitive action could have been taken.
Giuliani's comments come as Trump prepares to meet with Putin in Hamburg for their first bilateral meeting on Friday.
[image via screengrab]
—
Follow Aidan McLaughlin (@aidnmclaughlin) on Twitter
Have a tip we should know? tips@mediaite.com
Aidan McLaughlin - Editor in Chief