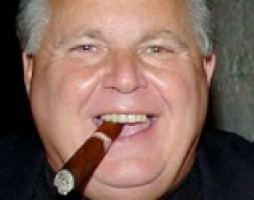 Well if you thought Rush Limbaugh could not get any more disgusting, or heartless, or offensive you would be wrong. There is, apparently, plenty more where that came from.
Today, in the face of the increasing desperation of Haitians, Limbaugh wanted to know whether Haitian patients, some of whom have lost their entire families, and most of whom are still waiting to receive any of the aid that the international community has rushed to provide, would have to come before the same 'death panels' Americans are to be subjected to (or at least those living in Sarah Palin-land) under Obama's new health care plan. Alas, this is not an Onion headline. It is just plain disgusting. And vile. And yet bears mentioning because Rush Limbaugh is the most listened to man in America, a fact which boggles the mind in light of statements such as this.
Will someone ask Dr. Ezekiel Emanuel, who is Rahm's brother and one of the lead White House people on health care whether they're planning cost benefit considerations for each Haiti victim. Will they consider age? Potential contribution to society? All the other factors we are assured are not 'death panel' guidelines in our own health care system. This rescue, however compassionate, should at least have the same transparency as Obama promised for our health care. Remember he told a woman about her 95 year old mother, 'no, no we probably wouldn't give her pacemaker, give em a pill.' how many Haitians will we decide to give a pill? A legitimate question.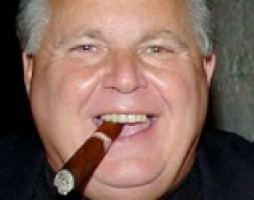 Have a tip we should know? tips@mediaite.com