Russia Reportedly Grants Snowden Temporary Asylum, NSA Leaker Freed After Month In Moscow Airport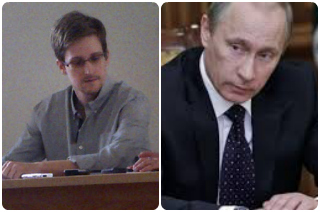 Unconfirmed reports say Edward Snowden was granted the documents to finally leave Moscow's Sheremetyevo Airport Wednesday morning and freely enter Russia.
"The American is currently getting ready to leave," said an unnamed source, according to RT. "He will be given new clothes. Lawyer Anatoly Kucherena will bring the papers he needs to leave the transit zone of the airport."
The reports should be taken with a grain of Gogol: the last time we thought Snowden was on the move in Moscow, it was the result of a mistweet. The Associated Press quotes Russian news service RIA Novosti with the developments, though the source for all this information is still an "unnamed official."
A fugitive from U.S. authorities, who seek to charge him with espionage after he leaked classified information pertaining to numerous NSA surveillance programs, Snowden has been stranded inside a legal netherworld within the airport since arriving from Hong Kong last month. Several countries have offered Snowden asylum, but he has been unable to travel to the friendly nations.
Last week, Russia indicated it would be willing to accept the whistle blower on the condition that he stop leaking information, a caveat at which Snowden initially balked, before a few weeks in an airport softened him to the offer.
Snowden has indicated he may apply for permanent citizenship in Russia, rather than asylum, and get a job in the country. No word yet on whether he'll list Booz Allen as a recommendation.
Read the full article HERE
[h/t RT, AP]
—
>> Follow Evan McMurry (@evanmcmurry) on Twitter
Have a tip we should know? tips@mediaite.com