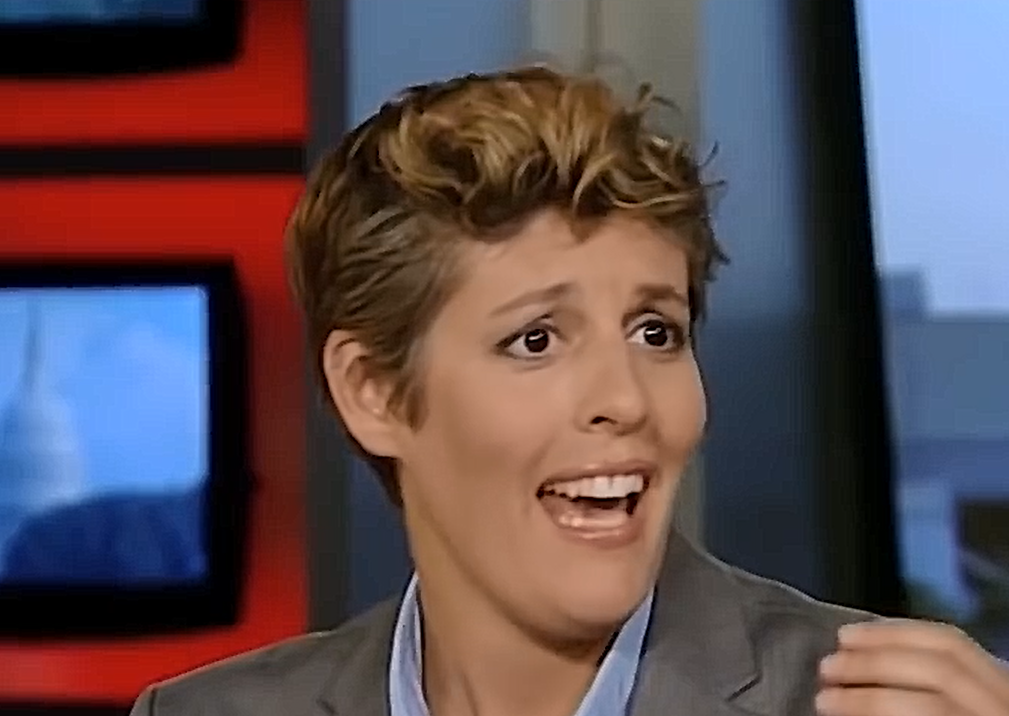 Two weeks ago, political commentator and hate-monger apologist Sally Kohn tweeted, "Both sides have a problem with hateful crazies. The difference is that we denounce ours. They elect theirs president."
Both sides have a problem with hateful crazies.
The difference is the left denounces theirs.
The right elects theirs president.

— Sally Kohn (@sallykohn) July 2, 2017
Today, Kohn apparently forgot those words as she not only refused to denounce "hateful crazy" Linda Sarsour, but actually praised and vowed to "stand with" her.
"#IStandWithLinda today and always! Her every word is being picked apart and contorted. I know @lsarsour will be a defender of justice FOR ALL!," Kohn tweeted.
#IStandWithLinda today & always!
Her every word is being picked apart and contorted.
I know @lsarsour to be a defender of justice FOR ALL!

— Sally Kohn (@sallykohn) July 19, 2017
Sarsour has been making headlines as of late, most recently for being called out by CNN's Jake Tapper over her praise of a fugitive cop killer and her attack on a victim of Islamic female genital mutilation.
Kohn is right. There are hateful crazies on both sides. But evidenced by the comments above, she appears to have confused which side denounces theirs and which side ignores, if not praises, theirs.
The left often talks about dog whistles. Why? Because with no extremists in prominent positions on the right, they must be created to fit the narrative.
The only true hate from the right comes from fringe elements who are given no legitimate platform for their vitriol. Hate from the right mostly only exists in the minds of the left. That is why the supposed hate from elected officials and media personalities is so often viewed by critics as fabricated. And any real hate from the right is almost always immediately condemned by any legitimate figure within the Republican party.
(Yes, I know some guy somewhere has a blog and said something racist about Barack Obama. No one knows him, no one heard him, and those who did condemned him.)
The fact that Sally Kohn used Donald Trump as her example of a "hateful crazy" supports the notion that hate from the right only exists in the minds of people like her. Donald Trump has been in the public spotlight for decades with no real record of hate to speak of. But he called for a border wall, so in the eyes of his critics, he obviously hates ALL Latinos. And he agrees with Bill Clinton that ObamaCare is a disaster so he wants poor people to suffer.
Hate from the left on the other hand gets T-shirts, White House Christmas tree ornaments, honors at parades and shouts-out from Sally Kohn.
But in comparison, where is the prominent Republican who tweeted #IstandwithAlexJones following his comments on the massacre at Sandy Hook Elementary?
The right doesn't have to call out their hateful crazies because there aren't any, at least none that are embraced by the GOP.
No one is going to denounce hate that doesn't exist because people like Sally Kohn heard a dog whistle.
The right most certainly does have its hateful crazies. They are confined to the shadows and given no recognition or support by anyone other than their fellow crazies.
The left seems to very often put their crazies on pedestals.
[image via screengrab]
This is an opinion piece. The views expressed in this article are those of just the author.