Santorum: GOP's 'Paul Faction' Allied with Obama Foreign Policy, Poses 'Threat' to Security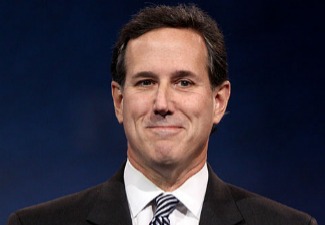 The more libertarian wing of the GOP has played a more significant role in Republican politics in recent years, especially with all the hype surrounding Rand Paul and a possible 2016 run. But former GOP presidential contender Rick Santorum is troubled by how much the "Paul faction" of the GOP is supposedly allied with President Obama on foreign policy.
Santorum is completely confident had he beaten Mitt Romney in 2012, he also would have emerged victorious in the general election, and has a few choice words for Obama's handling of the crisis in Ukraine. He said the Russian reset was bunk, that Obama can't keep drawing red lines only to later back away from them, and that the president has "singlehandedly elevated" Vladimir Putin's influence on the world stage.
But it's not just Obama whose foreign policy puts the nation at risk, Santorum added, it's also people in the GOP like Rand Paul.
You've seen me out there taking on the Paul faction. I did during the campaign. I took on Ron Paul at debate after debate on Iran, on Pakistan. I see the Rand Paul wing of the Republican Party for what it is: allied with Barack Obama's foreign policy. I think that's a very serious threat to our own security.
Paul has been questioned in the past over whether his foreign policy is "too soft" to fit in with the rest of the Republican party.
[photo via Gage Skidmore]
— —
Follow Josh Feldman on Twitter: @feldmaniac
Have a tip we should know? tips@mediaite.com
Josh Feldman - Senior Editor