Sarah Palin (Yes, That Sarah Palin) Mocks Alexandria Ocasio-Cortez for 'Fumbling Basic Civics'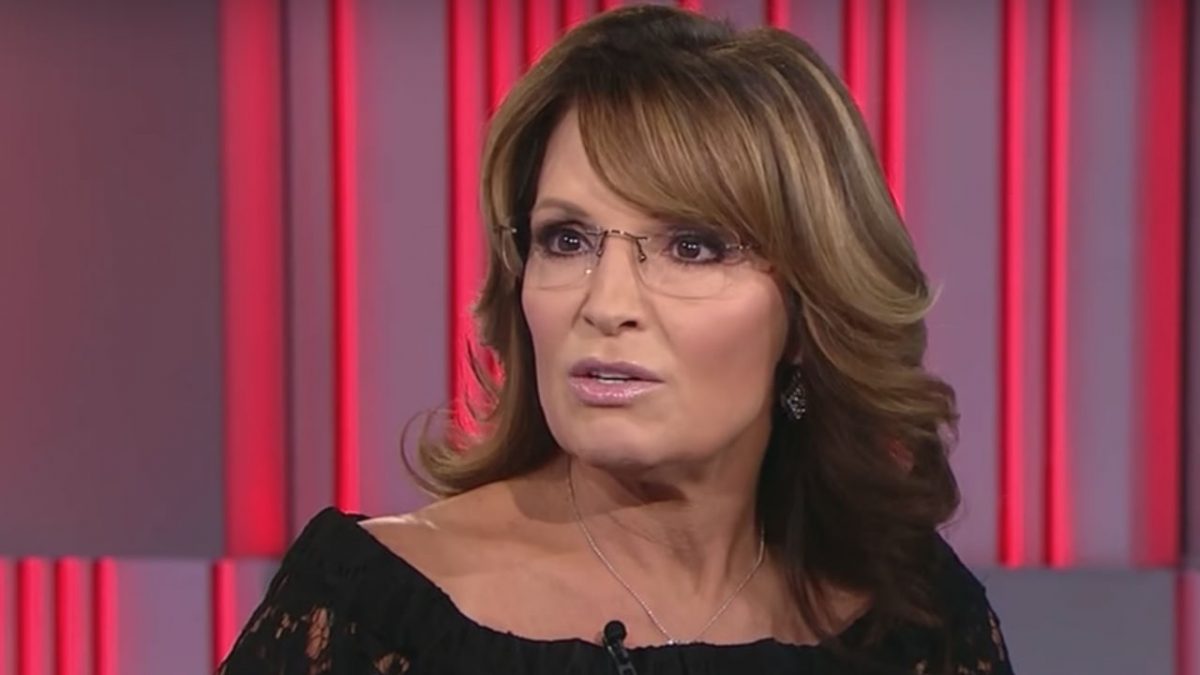 Former Alaska Governor Sarah Palin, whose famous gaffes include claiming the vice president is "in charge" of the Senate and alleging the White House has a "Department of Law," mocked New York Congresswoman-elect Alexandria Ocasio-Cortez for accidentally describing America's three branches of government as "chambers."
Palin's tweet included a link to a blog post on her site — which is still named governorpalin[dot]org — detailing Ocasio-Cortez's mistake.
YIKES: Ocasio-Cortez Fumbles Basic Civics TWICE In 1 Statement https://t.co/5xkWeYjsPP

— Sarah Palin (@SarahPalinUSA) November 19, 2018
In the clip of her Instagram live feed, Ocasio-Cortez can be seen saying: "If we work our butts off to make sure that we take back all three chambers of Congress — Uh, rather, all three chambers of government: the presidency, the Senate, and the House.."
The video has since gone viral, as many conservatives pouncing on it to fuel their crusade against the Democratic socialist and soon-to-be lawmaker.
In response, Ocasio-Cortez requested that Republicans stop "drooling over every minute of footage of me in slow-mo," and instead "actually step up enough to make the argument they want to make: that they don't believe people deserve a right to healthcare."
As for Palin, her 15 minutes in the political spotlight were marred with near-daily factual fuck ups.
Aside from her thoughts on the vice president operating the Senate and her belief in the "Department of Law," in Sarah Palin's world, the Revolutionary War figure Paul Revere warned the British against seizing arms (he actually warned the colonists about the British); USSR's Sputnik technology program caused "so much debt at the time" that the Soviets went broke (the USSR's economic decline actually came decades after Sputnik); and the Founding Fathers recited the "under god" section of the Pledge of Allegiance ("under God" was not added until the 1950s and the Pledge wasn't even written until the late 1800s).
[image via screengrab]
Follow the author on Twitter (@calebecarma).
Have a tip we should know? [email protected]