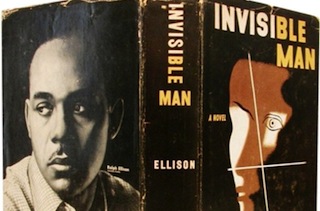 The school board of Randolph County, North Carolina convened a special session on Wednesday night to rescind their recently-enacted ban of Ralph Ellison's classic novel Invisible Man from school libraries, saying an outpouring of criticism caused them to reconsider.
Ellison's novel—a scathing examination of race and class in postwar America that won the National Book Award in 1952 and established Ellison as a major American literary voice—was reinstated by a vote of 6-1. Gary Mason, who had declared last week that the book contained "nothing of literary merit," was the one dissenting member, maintaining that the novel was "not appropriate for young teenagers."
The other members were candid about their change of mind.
"We may have been hammered on this and we may have made a mistake, but at least we're big enough to admit it," said Gary Cook, one of the board members who reversed his vote.
Another board member who changed his vote made spoke emotionally of his enlisted son, "fighting for those freedoms that I'm here passing a vote to take away."
The board's decision to ban Invisible Man provoked a massive outcry from literary critics and organizations, especially as it was decreed just before Banned Books Week. Ellison's publisher Vintage donated 100 copies of the novel to local bookstores to give away, and several community members purchased copies to be reserved for high school students.
Many district's teachers spoke out in favor of the novel at the special session. "Some of the students in our classrooms right now feel that same cloak of invisibility" as the novel's narrator, said English teacher Justine Carter.
[h/t Los Angeles Times]
[Image via U.S. Nigerian Embassy]
——
>> Follow Evan McMurry (@evanmcmurry) on Twitter
Have a tip we should know? tips@mediaite.com