Second and Third Victims Reportedly ID'd from Planned Parenthood Attack in Colorado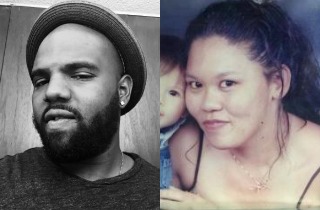 News sources are claiming to have received confirmation of who the other two victims were that were killed during this weekend's shooting at a Planned Parenthood clinic in Colorado.
News outlets confirmed that Officer Garrett Swasey was one of the three who were slain by Robert Lewis Dear, who took hostages and injured others when he opened fire on a clinic in Colorado Springs. While CNN reported that Police Chief Peter Carey said the identities of the other two wouldn't be released until tomorrow after their autopsies, the Denver Post reported the other two victims to be Ke'Arre Stewart and Jennifer Markovsky.
Stewart's family and friends said that he was an Iraq War veteran from Texas, who was remembered by them as a, "stand-up guy… a good friend and an amazing listener." A family friend has set up a Go Fund Me page in order to cover his funeral expenses and to provide support for his wife and children.
Markovsky's death was confirmed by her father John Ah-King, who described how she was from Hawaii, that she was also married with children, and that was accompanying a friend at the clinic when she was murdered.
"She was the most lovable person," said Ah-King. "I couldn't believe it. I just messaged her Thursday to say Happy Thanksgiving."
While Dear's motivation remain largely unclear, he was reported to have said "no more baby parts" to investigators after being taken into custody.
[images via Twitter]
— —
>> Follow Ken Meyer (@KenMeyer91) on Twitter
Have a tip we should know? tips@mediaite.com