Senator Tim Kaine Horrifies 'This is Us' Fans with Photo of 35 Year-Old Crock-Pot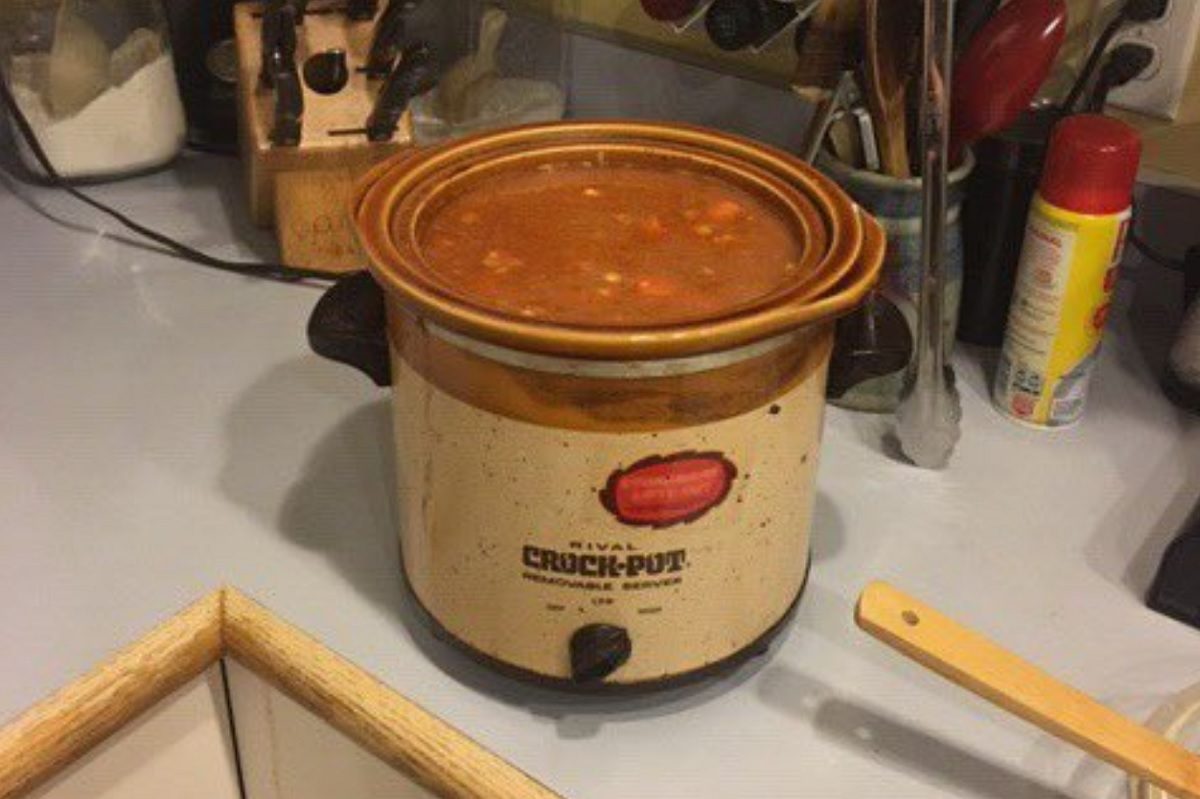 Virginia Senator and former Democratic vice-presidential nominee Tim Kaine tried to promote American kitchen staple the Crock-Pot®, but wound up triggering fans of the hit NBC drama This is Us.
It was a big weekend for Marshall's/Home Goods Twitter. While Twitter was going crazy over towels, Kaine was sharing the dinner he cooked in a vintage Crock-Pot™, which is, apparently, hyphenated:
Rainy Sunday so made soup for Anne and me. Check this vintage crock pot—at least 35 years old. American technology rocks! pic.twitter.com/X5JQkhp4if

— Tim Kaine (@timkaine) February 18, 2019

Little did Kaine know that to fans of This Is Us, a vintage Crock Pot is even more horrifying than Dana Perino's queso:
Bet you do t watch "This is Us"! ?

— PaverLady (@UWSinGA) February 18, 2019
?

— Ali Vitali (@alivitali) February 18, 2019
Please don't put any towels near it or leave it unplugged. #poorjack @NBCThisisUs

— Lauren Benz (@klzblueiz79) February 18, 2019
Looking at this crockpot made me tear up and go "No Jack!" ????#Traumatized

— Natasha (@natashagrhmslam) February 18, 2019
Everyone is real triggered from this post like pic.twitter.com/oR5l1DiJBn

— Lιȥ Jҽɳƙιɳʂ (@ej11lizzie) February 18, 2019

For the uninitiated, Jack Pearson is the dead main character of the irksome and manipulative, yet addictive (don't @ me!), NBC drama, and he was literally killed by an old-ass Crock-Pot. Yes, it is as stupid as it sounds, but is just one of the many absurd-yet-addictive plot twists that the show trafficks in.
In fact, people were so alarmed by Jack's demise that Crock-Pot put out a tweet to try and reassure people that their brand is not a one-way ticket to a fiery death:
Jack was one of our favorites too! Don't worry, you can still make your favorite comfort foods in your #CROCKPOT with confidence. We want to assure you we rigorously test our products for safety. DM us and we'd be happy to tell you more about our safety standards.

— The Crock-Pot® Brand (@CrockPotCares) January 24, 2018

Jack's death also coincided with a precipitous stock slide for the company that makes the slow cookers, but there were other factors at play as well. The week after the Crock-Pot fire was revealed, the show shot a promo referencing the episode, along with the hashtag #CrockPotIsInnocent.
Alas, while the model Kaine used likely was made in the USA, most slow cookers are now made in China. But they are safe, even for making queso.
[Image via screengrab]
Have a tip we should know? tips@mediaite.com