In a post-mortem of sorts to the gigantic mess that was the Duck Dynasty controversy, a Tennessee man is filing suit against A&E, GLAAD, and President Obama for religious persecutionover the suspension of Phil Robertson, and uses some rather interesting visuals to make his point.
In the lawsuit, posted in full on Techdirt, Chris Sevier completely rails against the idea that expressing a negative opinion on homosexuality makes a person a bigot, and declares proudly, "WE LIVE IN A CHRISTIAN NATION 'JACK.'" He accuses A&E and GLAAD of engaging in tactics similar to Nazi SS leader Heinrich Himmler.
Now, you may wonder why the President of the United States would be named in this lawsuit. Sevier explains one reason why.
A&E knowingly took a course of conduct, in bad faith, to send a message to Christians to not oppose the same-sex agenda in hopes of advancing a counter-productive-social initiative championed by the Obama administration.
He also asserts that Obama weighed in on the Duck Dynasty controversy directly, but the quote he attributes to the president is from a work of satire. Sevier's previous claim to fame was when he sued Apple, trying to force them to make it harder to access porn on their devices.
The lawsuit also includes some rather unique visuals, a few of which you can see below.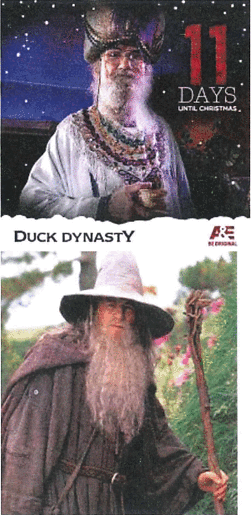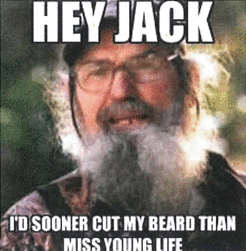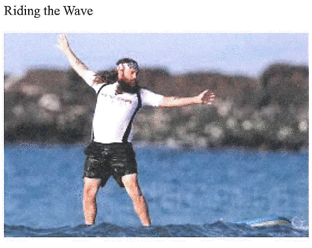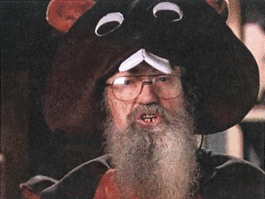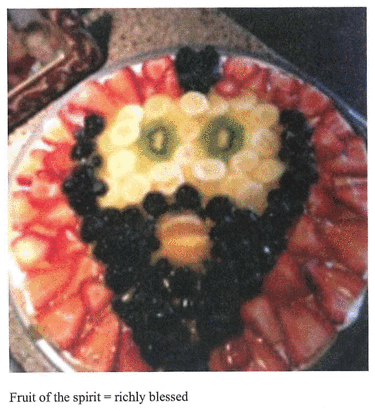 Yes. That is a fruit plate in the shape of what looks like Mr. T. Happy New Year.
[h/t Techdirt]
[photo via screengrab]
— —
Follow Josh Feldman on Twitter: @feldmaniac
Have a tip we should know? tips@mediaite.com
Josh Feldman - Senior Editor