That Talk About Trump Pardoning Sheriff Joe Arpaio Just Got a Lot More Serious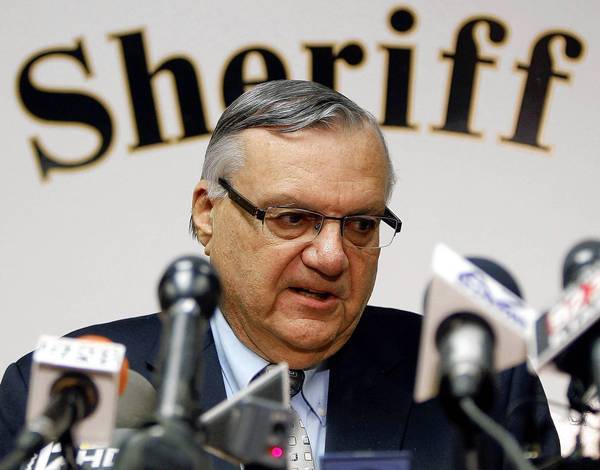 Will Sheriff Joe Arpaio be pardoned?
The controversial sheriff of Arizona's Maricopa county was finally brought down by a contempt of court conviction in July of this year.
On Sunday, speaking from his working vacation in Bedminster, New Jersey, Trump told Fox News that he was "seriously considering" pardoning Arpaio, whose hardline immigration polices have made him something of a folk hero among Trump's base.
Per Fox News:
"I am seriously considering a pardon for Sheriff Arpaio," the president said Sunday, during a conversation with Fox News at his club in Bedminster, N.J. "He has done a lot in the fight against illegal immigration. He's a great American patriot and I hate to see what has happened to him."
Ok fine. On Tuesday, however, the president retweeted the article to his more than 30 million Twitter followers, suggesting that the idea is continuing to percolate in his mind days after making the remarks from his vacation home.
FOX NEWS EXCLUSIVE: President Trump 'seriously considering' a pardon for ex-Sheriff Joe Arpaio https://t.co/Rgw8l7i9Xl

— FOX & friends (@foxandfriends) August 14, 2017
Pardoning the sheriff would have little material impact on the immigration debate, but would send a powerful message to Trump's base and likely spark renewed protests over the president's immigration policies.
Mere minutes after the RT, Trump spend some time scrolling through the comment section and appears to have accidentally retweeted a comment from an individual calling him a "fascist"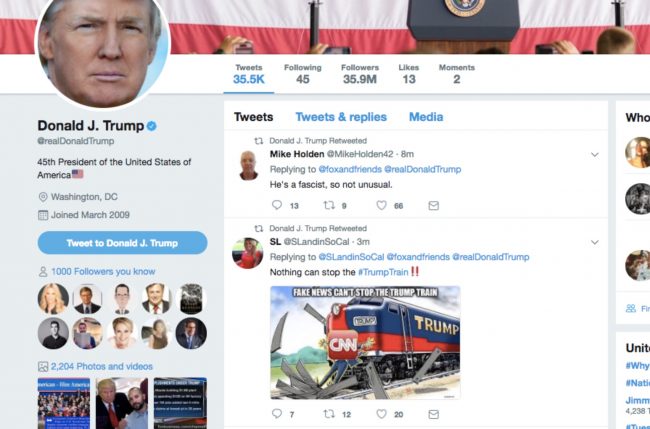 … So the pardon effort already off to a good start.
Have a tip we should know? tips@mediaite.com