Thousands of Healthcare.Gov Users Submitted Insurance Applications Went Nowhere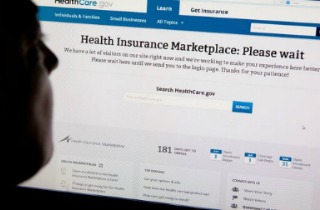 An exclusive report published in the Washington Post on Saturday revealed that thousands of people who submitted applications on HealthCare.gov in the first weeks of its launch did not see their applications submitted to insurers. Up to 15,000 HealthCare.gov users have not had the plans they thought they purchased submitted to insurance companies, according to a new federal estimate.

"Enrollment records for close to 15,000 HealthCare.gov shoppers were not initially transmitted to the insurance plans they selected, according to a preliminary federal estimate to be released Saturday," The Post's Sarah Kliff reported.
RELATED: Deadline Day: Full Healthcare.Gov Final Status Report and Conference Call
The Post reports that 834 transmission errors, the code that transmits data from the federal insurance exchange website to insurers, are now down to less than 1 percent. However, the early high error rate has resulted in a significant amount of confusion for the sites initial users.
"We're making sure that as we do the intense data reconciliation, we identify the things that need to be resolved so consumers can confirm they're enrolled," said Centers for Medicare and Medicaid Services spokeswoman Julie Bataille in an interview with the Post on Friday.
During the first two weeks of October, the new federal analysis estimates, nearly 10 percent of enrollments were missing an 834 transmission. That number rose to 15 percent in mid-October before steadily declining through November.
Insurers have been expressing their concerns about what they describe as "orphan files" in which insurance shoppers believe they have purchased policies and are unaware that the exchanges did not notify insurers of their purchase.
"While insurance plans could plausibly correct inaccurate data, they could not get coverage to a subscriber they did not know existed," the Post reported.
[Photo via AP]
— —
> >Follow Noah Rothman (@NoahCRothman) on Twitter
Have a tip we should know? tips@mediaite.com