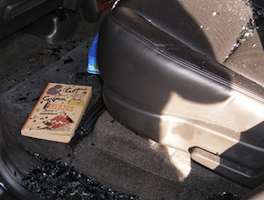 Product placement can take the strangest forms. Exhibit A: a physics book that was on the floor of Tiger Woods' car when it crashed shot up more than 350,000 places on Amazon in the course of a day when the inevitable car crash photos leaked online. The book in question, Get A Grip On Physics, is currently going for $75.00, minimum, for a used copy.
The real story here: might Tiger Woods be a Large Hadron Collider fanboy?
From Where Todd P. Won't Be:
[It's] mildly befuddling as to why Woods was looking to bone up on his elementary physics. Or how he managed to find this relatively unknown tome in the first place.

The real winner here is the author, who has seen his Amazon sales rank skyrocket — from 396,224 yesterday, according to the Wall Street Journal, to its current standing at 2,551. We assume he'd be doing even better if Amazon wasn't completlely sold out of the book, save for one used copy, which as of this writing is going for $85 + Shipping and Handling. Barnes and Noble claims to have five used copies available, but clicking through to purchase throws a dead link.

So, for you media junkes following along at home, a golfer's infidelity and subsequent car crash, combined with the posting of pictures of that crash on the internet, has rarefied a book literally overnight. Print is dead?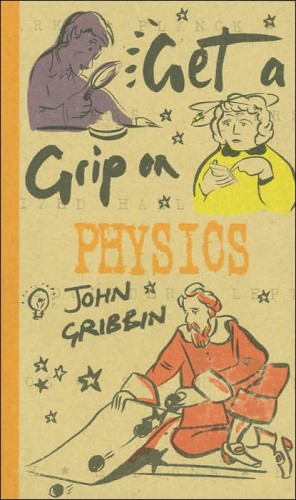 The British Independent went one step further in trying to solve the "mildly befuddling" question of Woods' sudden interest in elementary physics; they spoke to the author of Get a Grip on Physics, Dr. John Gribbin. He theorized that Woods might be another LHC buff:
"This is one of my older and lesser known books – a guide to new physics for non-scientists. I can only guess that Tiger has been interested in the various stories about the Large Hadron Collider, and wanted to learn more. Several of my books have been doing better than usual this year," Dr Gribbin said yesterday.
If you too want to jump on the bandwagon, here's Get a Grip on Physics' Amazon.com page; good luck with that.
(via Where Todd P. Won't Be)
Have a tip we should know? tips@mediaite.com