Trump Blasts Fox News, Chris Wallace in Twitter Thread: Moving to the 'Losing Side'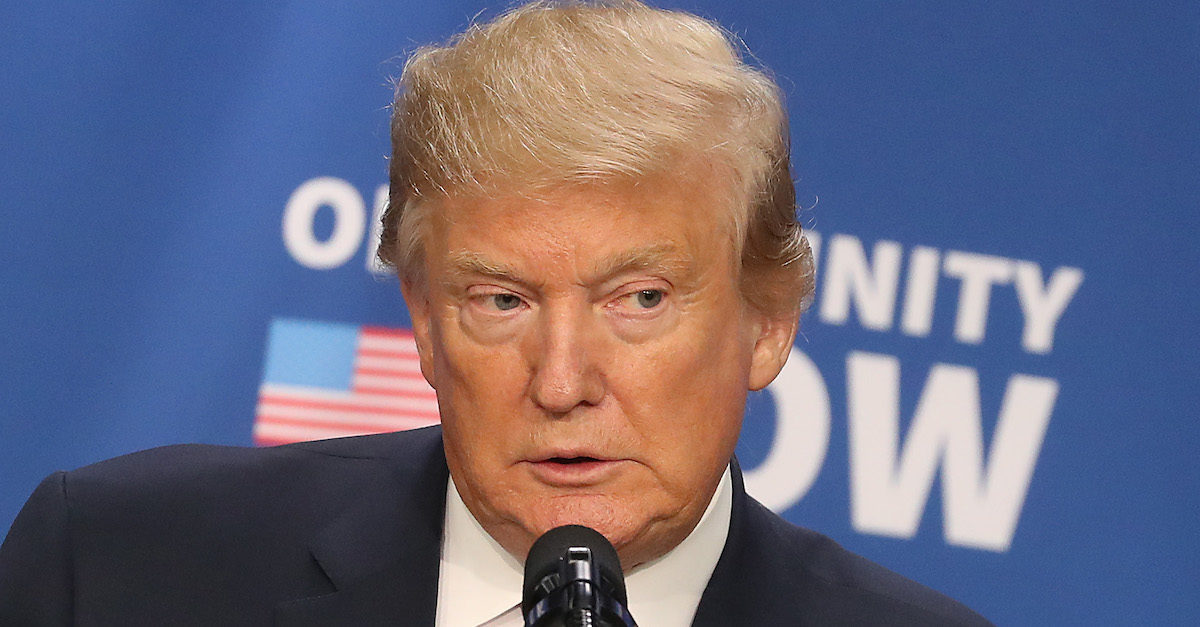 President Donald Trump slammed Fox News' Chris Wallace on Sunday, calling his planned Town Hall with Mayor Pete Buttigieg a waste of time and complaining the anchor of Fox News Sunday speaks better of the Democratic hopeful than he speaks of him.
Trump also kvetched his favored network is moving to the "losing side."
"Hard to believe that @FoxNews is wasting airtime on Mayor Pete, as Chris Wallace likes to call him. Fox is moving more and more to the losing (wrong) side in covering the Dems," Trump wrote. "They got dumped from the Democrats boring debates, and they just want in. They forgot the people who got them there."
He added: "Chris Wallace said, 'I actually think, whether you like his opinions or not, that Mayor Pete has a lot of substance…fascinating biography.' Gee, he never speaks well of me – I like Mike Wallace better…and Alfred E. Newman will never be President!"
For his part, Buttigieg defended his decision to go on the conservative network, something fellow Democrat Elizabeth Warren has refused to do.
"If we ignore the viewers of Fox News and every news platform that doesn't share our worldview, we will surrender our ability to speak directly to millions of American voters," Buttigieg wrote in his statement sent to supporters.
He also used the same statement to slam the "voices of Fox" for spreading falsehoods.
The Town Hall featuring Buttigieg is set to air tonight on Fox News at 7 pm ET.
[Image via Getty Images]
Have a tip we should know? tips@mediaite.com