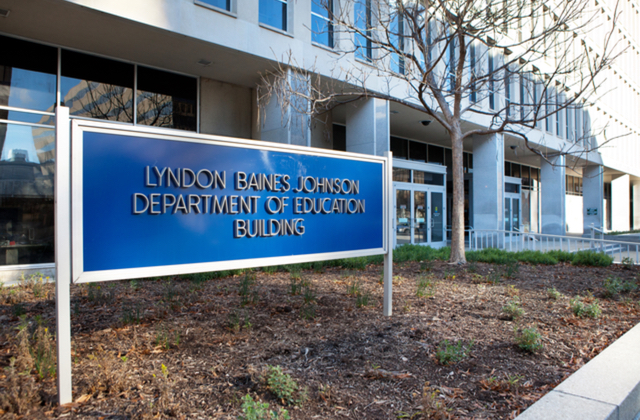 You may recall that last year, a number of staffers on Donald Trump's presidential campaign were found to have posted racist or otherwise bigoted messages on their social media accounts. One was Teresa UnRue, who, among other things, asked for "Islam control" in lieu of "gun control," laughed at a video questioning why black Americans are still angry about slavery, and supported a conspiracy theory suggesting that Supreme Court Justice Antonin Scalia was murdered. On Wednesday, Politico first reported that she had been appointed to the Department of Education, with the Huffington Post independently confirming the story a day later.
After the uproar over her appointment, that changed.
Politico further reported on Friday (no permalink available as of this writing; it's archived here if the report is no longer there when you click the link) that "updated transition information" they procured includes a list with her name omitted. When Mediaite reached out to the Department of Education for comment, a spokesperson was not immediately available. We will update this article of we heart back from them.
[Photo: Shutterstock]
Have a tip we should know? [email protected]
---