Tucker Carlson Scolds CNN's Stelter for Report on His Door After Mob Outside House: 'I Hope You're Ashamed'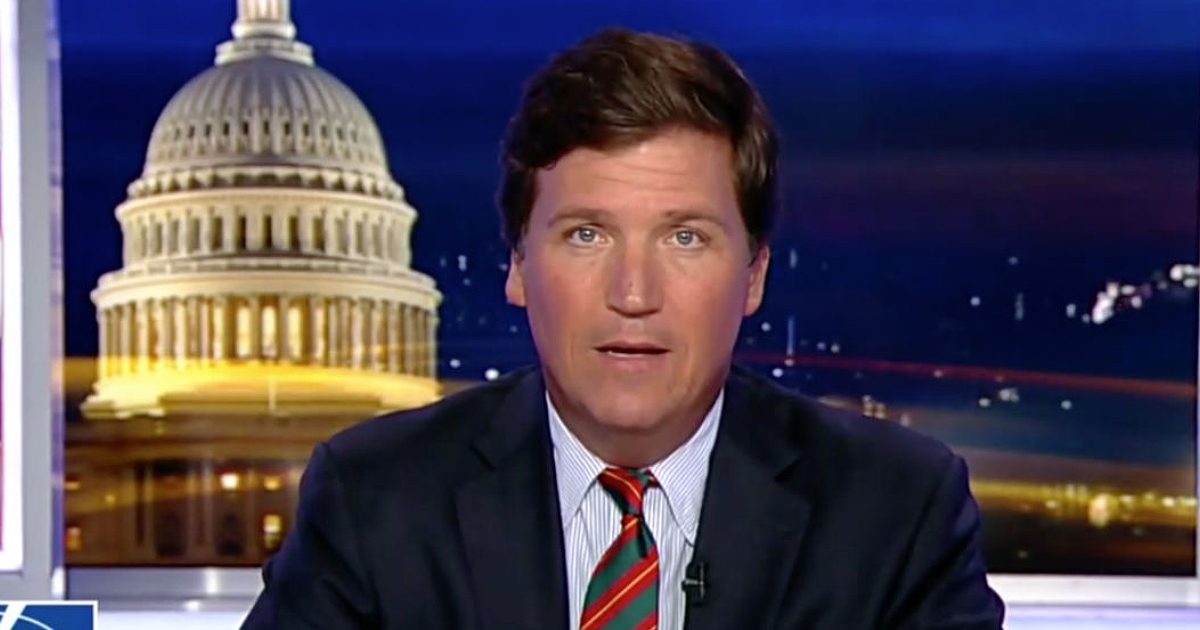 A report from CNN's Brian Stelter on the mob that gathered outside Tucker Carlson's house––currently under police investigation––earned a fiery rebuke from Carlson himself.
Stelter's report yesterday focuses on Carlson's statement to the Washington Post about how "someone started throwing himself against the front door and actually cracked the front door."
Stelter isn't the only reporter that has covered this––the Post's Erik Wemple wrote this week about the lack of "corroborating evidence"––but he received a police statement on the matter:
Liberal critics of Carlson have cast doubt on that claim by saying there was no evidence of damage to the door. They have accused him of lying and exaggerating to score political points. So CNN contacted the D.C. police and asked about the door. The police report about the incident did not mention any damage on the door. Was there any sign that it was cracked, as Carlson claimed?

A police spokeswoman responded, "MPD did not observe any visible damage to the front door of the victim's house the night of the incident."
Stelter subsequently clarified on Twitter he's not accusing Carlson of lying and that the threats to him and his family were not acceptable, echoing comments he made on Reliable Sources last week.
But when he reached out to Fox News and Carlson for comment, Carlson responded in a statement scolding Stelter:
[H]e responded angrily when contacted by CNN about the police's statement that officers did not observe any visible damage to the door.

"CNN has repeatedly defended Antifa, and you are doing it again now," he said in a statement through Fox News. "Your story is a disgusting attempt to minimize an attack on my family and bring more pain to my wife and four children. I'm not playing along. I hope you're ashamed of yourself. You should be."
[image via screengrab]
Have a tip we should know? tips@mediaite.com
Josh Feldman - Senior Editor