Twitter Blasts Trump for Anti-Media, Anti-Mueller Tirade: 'Why Are You So Freaked Out?'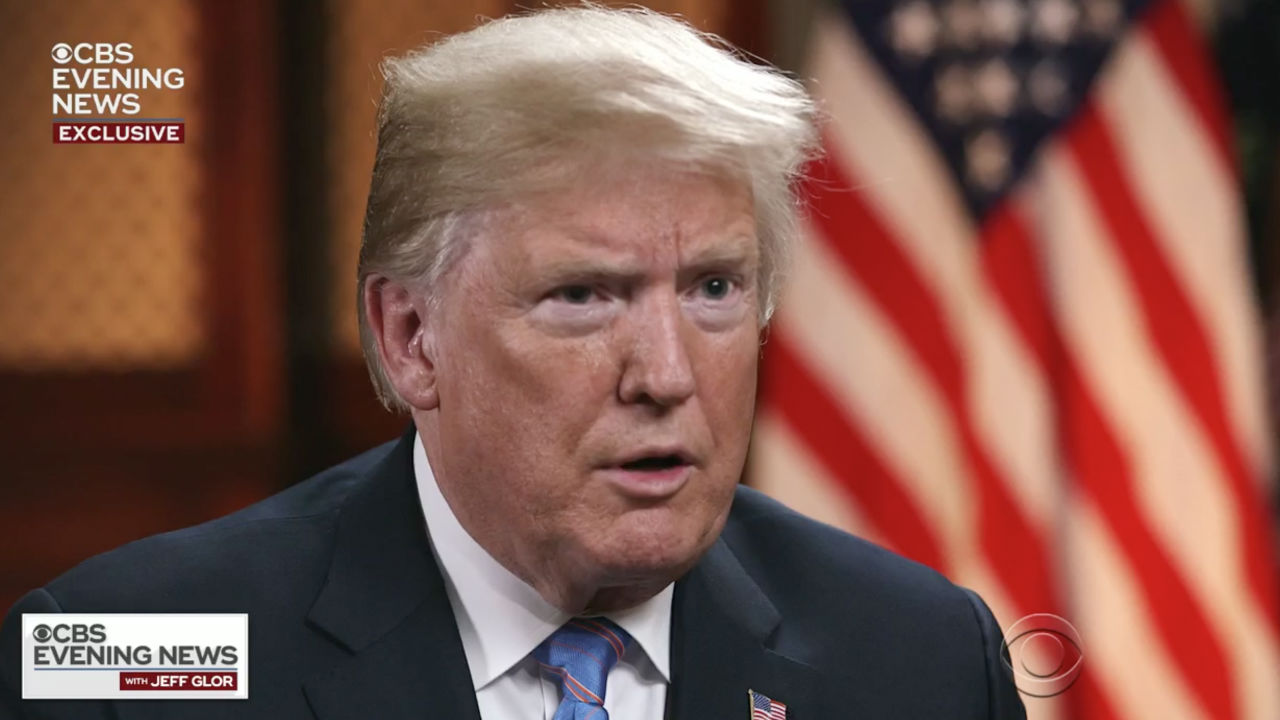 As President Donald Trump dove into yet another tweetstorm Sunday, reporters and other social media hawks called him out for his verbal assaults on the media and the Mueller probe.
Trump railed against the press, accusing them of jeopardizing "the lives of many" by revealing "internal deliberations of our government," though what he's referencing remains a mystery.
Journalists were quick to point out that any such digging is surely protected by the First Amendment, and contrary to Trump's claims it is "very unpatroitic," it has been an intrinsic part of the White House beat for decades.
The president then turned to the Russia investigation, again deeming it a "Witch Hunt," his evident ire provoking laughs from some who could tell it was getting under his skin.
Check out the reactions below:
"Illegal"? You keep using that word. I do not think it means what you think it means. https://t.co/tr4kpeUQVd https://t.co/r0zs5jesQY

— Jake Tapper (@jaketapper) July 29, 2018
Almost exactly one month ago, five journalists were gunned down in a newsroom in Annapolis

Instead of honoring them, he's on (another) unhinged rant against the media, putting more journalists in danger https://t.co/QnYNVwXna7

— Judd Legum (@JuddLegum) July 29, 2018
Reporting on the internal deliberations of the government is protected under the First Amendment to the United States Constitution and is an act of patriotism https://t.co/QnYNVwXna7

— Judd Legum (@JuddLegum) July 29, 2018
Boy, young Sulzberger really turned Biff around. https://t.co/KHOtMTRTRe

— Charles P. Pierce (@CharlesPPierce) July 29, 2018
TODAY: TRUMP blasts press for revealing internal government deliberations, which he says puts many lives at risk.
MARCH 2017: Trump reportedly revealed details of a classified, highly sensitive, Israeli intel operation to 2 high-ranking Russian officials. https://t.co/qGr5RlRo2o

— Kenneth P. Vogel (@kenvogel) July 29, 2018
Reporting on the "internal deliberations" of presidential administrations is something the American press has done since before there was a White House. https://t.co/y8IaAU7x64

— Anthony Zurcher (@awzurcher) July 29, 2018
Release your taxes. https://t.co/D6PU7t4PLV

— billy eichner (@billyeichner) July 29, 2018
Every president hates the news coverage and every president decries leaks. But has another president called the news media "very unpatriotic" and "enemy of the people" for simply trying to find out what is happening in the U.S. government? https://t.co/4ja2KxHBxN

— Glenn Kessler (@GlennKesslerWP) July 29, 2018
You know Mueller laughs a slow, deep laugh every time you tweet this juvenile twaddle. https://t.co/eRKdnAcwcA

— Rick Wilson (@TheRickWilson) July 29, 2018
What gives Donnie? You act so guilty! If you didn't do anything wrong why are you so freaked out? If you are innocent just let justice do its thing! If you are innocent talk to #mueller https://t.co/3EyiThRfJb

— John Leguizamo (@JohnLeguizamo) July 29, 2018
Donnie, siddown, relax, have a sandwich, drink a glass of milk, do some fuckin' thing. https://t.co/AbcEzEUUgy

— Patton Oswalt (@pattonoswalt) July 29, 2018
Judging from Trump's tweets, you don't suppose he thinks Manafort's going to flip this week, do you?

— Bill Kristol (@BillKristol) July 29, 2018
[Image via screengrab]
Have a tip we should know? tips@mediaite.com