Twitter Blows Up After Trump Attacks Leakers Over McCain Controversy: 'Cry Me a River'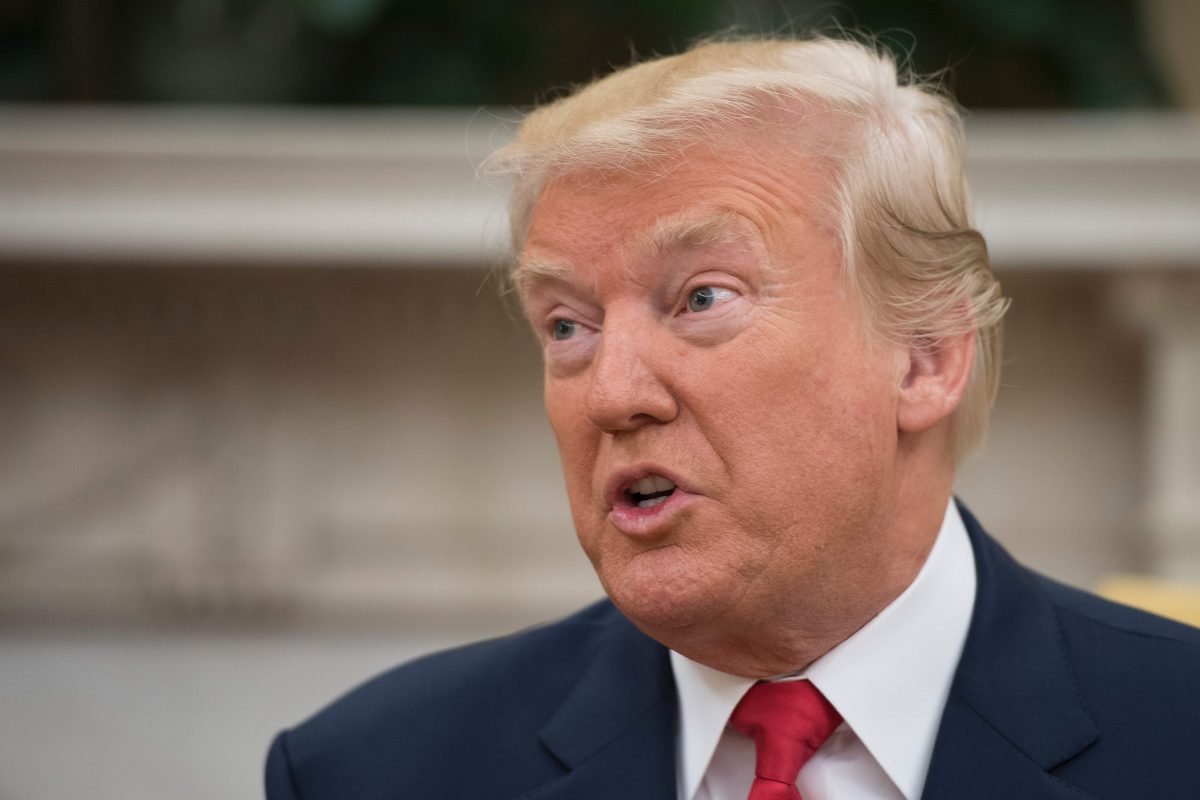 President Trump set media Twitter ablaze again after slamming leakers and bashing the media for making a "massive over exaggeration" over the White House's John McCain fiasco.
The so-called leaks coming out of the White House are a massive over exaggeration put out by the Fake News Media in order to make us look as bad as possible. With that being said, leakers are traitors and cowards, and we will find out who they are!

— Donald J. Trump (@realDonaldTrump) May 14, 2018
As you can see, Trump more or less calls the "so-called leaks" a fabrication while also saying that the "traitors and cowards" responsible must be punished. Trump's tweet comes while his administration triples down with their refusal to offer a public apology for Kelly Sadler's objectionable remarks, preferring to criticize the people who leaked them instead.
This development is bound to open a new chapter into the White House-McCain firestorm, so online media observers had a lot to say about it. Most of the reactors responded with general mockery, pointing out the contradictions of Trump's tweet, or bashing him outright for his constant disrespect for McCain.
"Leakers don't exist – but if they did…" https://t.co/4wfjdPSARO

— Maggie Haberman (@maggieNYT) May 14, 2018
Translation: "The media is lying about the leaks that the media gets that prove that the leaks are happening. And I know that my White House is so porous that it doesn't really 'leak' – it 'floods.'" https://t.co/EmpBfvJ047

— Tim O'Brien (@TimOBrien) May 14, 2018
From my experience, people leak when 1) there's little respect for the boss and 2) people believe the policy process is screwed up https://t.co/ZenDhZcEcw

— Glenn Kessler (@GlennKesslerWP) May 14, 2018
Oh, Donald.
1. Over-exaggeration is a redundancy;
2. You need no outside help in making your Administration look as bad as possible;
3. Nice attempt at pivoting from insult on a cancer-stricken hero;
4. Your wife (remember, her?) is in hospital. Can u at least today, #BeBest? https://t.co/FGBHrRTGYc

— Ana Navarro (@ananavarro) May 14, 2018
So @realDonaldTrump goes full 3rd world dictator. Vows to find leakers who made him & White House Staff insult an American hero & lie about it. #LookinaMirror #Disgraceful https://t.co/IVa0Tk3ku9

— Malcolm Nance (@MalcolmNance) May 14, 2018
Cry me a river. https://t.co/xNpZxkjMKv

— Bill Kristol (@BillKristol) May 14, 2018
"We must, at all costs, hunt down these leaking traitors who totally don't exist and it's not a big deal really." https://t.co/18MtuLRvTg

— John Iadarola (@johniadarola) May 14, 2018
And if ANYONE knows patriotism and courage, it's the Hero of Studio 54, Ol' Blood-n-Bone Spurs. https://t.co/41OD0uCTsT

— Rick Wilson (@TheRickWilson) May 14, 2018
TFW you can't conjure up the word "sorry."https://t.co/RoF8h3FgT5

— Full Frontal (@FullFrontalSamB) May 14, 2018
The leakers are traitors and cowards but what they're leaking is being exaggerated by the media. Got it. https://t.co/OAVswuy3JV

— Jake Tapper (@jaketapper) May 14, 2018
So there are traitors working in the White House? https://t.co/wsIAlRIrLW

— Erick Erickson (@EWErickson) May 14, 2018
the leakers, who barely exist, will be broken upon the wheel

— Simon Maloy (@SimonMaloy) May 14, 2018
The leaks are real but the news is fake https://t.co/Yt3WRbDW5Q

— Yashar Ali ? (@yashar) May 14, 2018
[Photo via Getty Images]
— —
>> Follow Ken Meyer (@KenMeyer91) on Twitter
Have a tip we should know? tips@mediaite.com