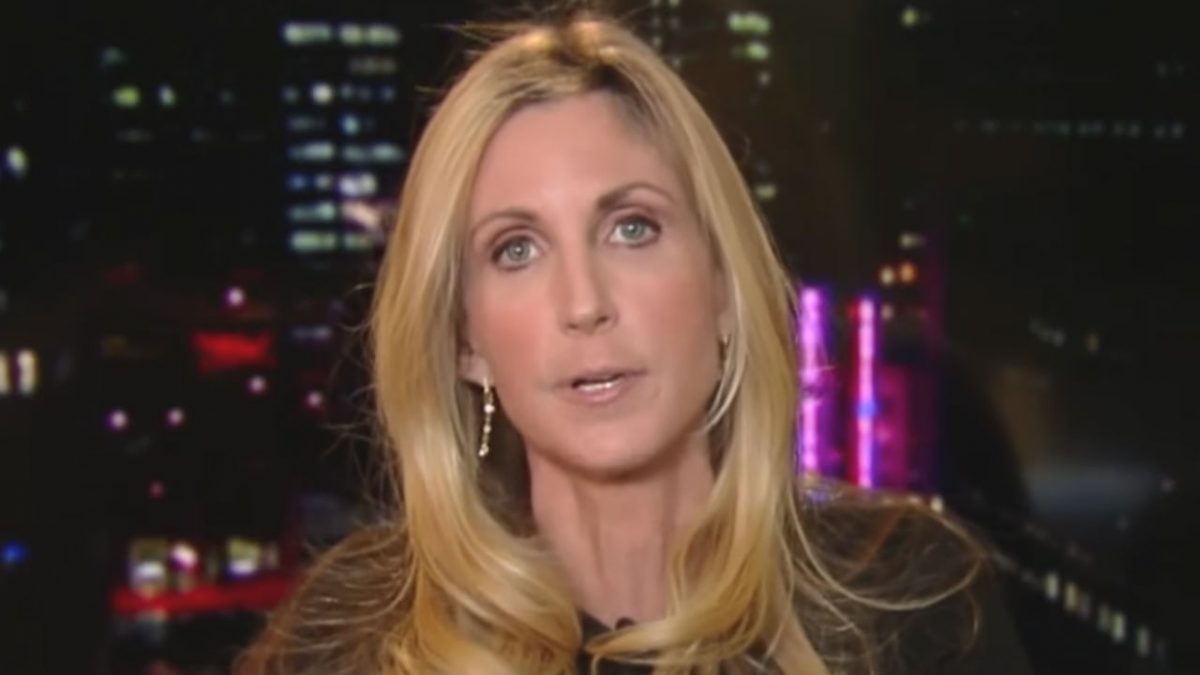 US and Israeli officials celebrated the opening of the U.S. Embassy in Jerusalem on Monday, marking its move from Tel Aviv in a symbolic effort to recognize the city as the capital of Israel.
Meanwhile, just a few miles away along the Gaza border, Israeli security forces fired upon Palestinians protesting the decision, killing at least 55 and wounding thousands more.
As troubling reports started to emerge demonstrating the stark contrast between US officials celebrating the opening of a new embassy and the violence erupting nearby that left dozens of Palestinians dead, in waltzed Ann Coulter, erstwhile conservative commentator, now full-time Twitter troll, to add a dose of sensibility to the discourse.
Responding to a New York Times headline reporting, "Israel responded with rifle fire to a mass attempt by Palestinians to cross a border fence, killing at least 28, Palestinian officials said," Coulter tweeted the following: "Can we do that?"
Can we do that? https://t.co/yVOYYEdZYB

— Ann Coulter (@AnnCoulter) May 14, 2018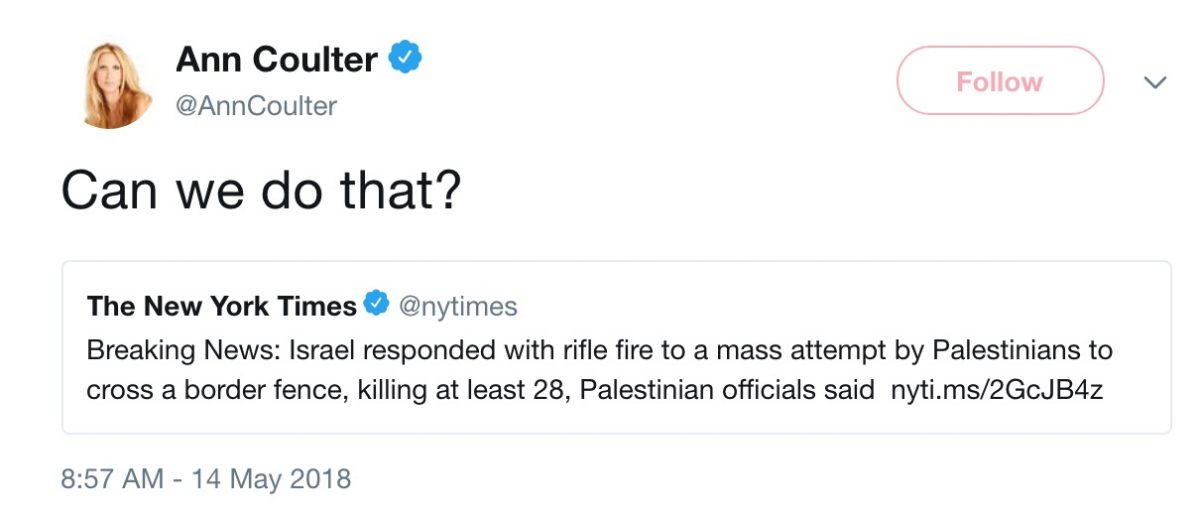 Coulter is such a fierce proponent for the border wall that she has even threatened to jump off the Trump Train if the president failed to deliver on his promise to build it. At this point, suggesting the mass shooting of people trying to cross the U.S. border is pretty much par for the course for her attention-grabbing rhetoric.
[image via screengrab]
—
Follow Aidan McLaughlin (@aidnmclaughlin) on Twitter
Have a tip we should know? tips@mediaite.com
Aidan McLaughlin - Editor in Chief