Twitter Drags NYT's Lipton For Suggesting Some Shooting Deaths More Tragic Than Others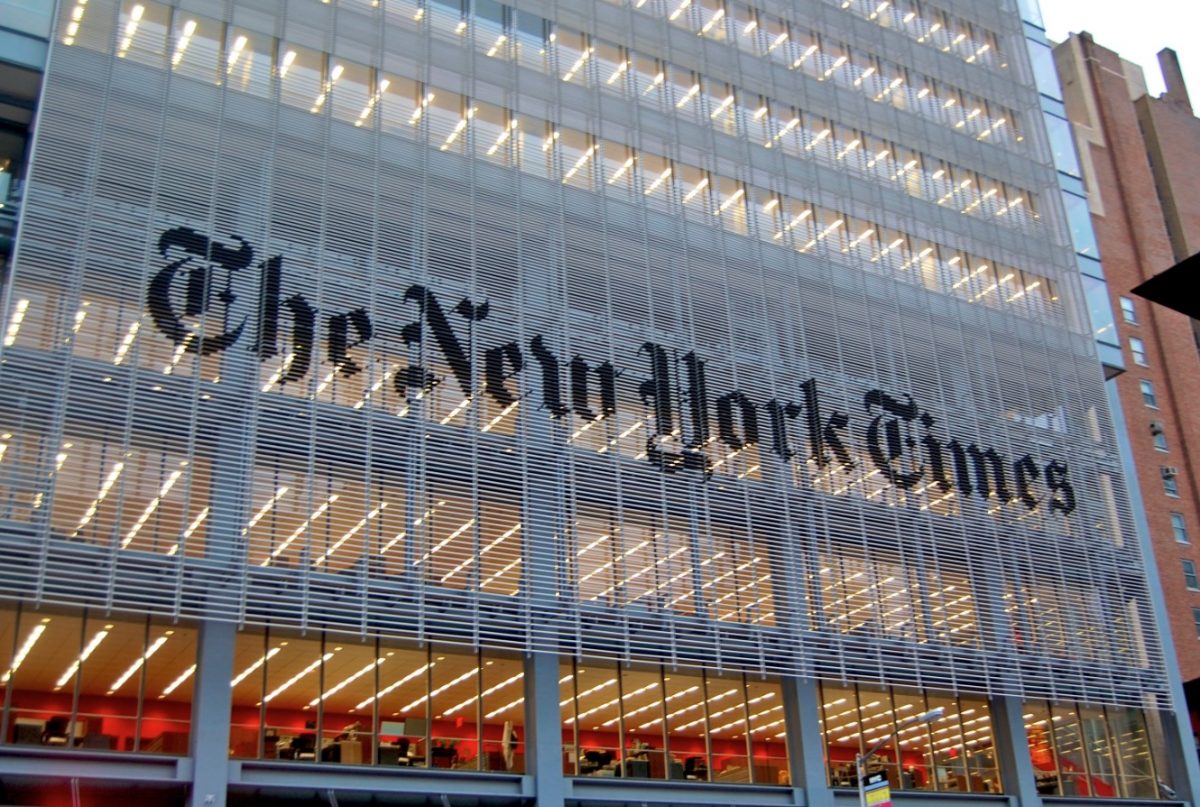 New York Times investigative reporter Eric Lipton has been getting a lot of criticism for some now-deleted tweets where he may or may not have suggested that the deaths of some mass shooting victims are more tragic than others based on how much "opportunity" those victims had ahead of them.
In light of the attack in Parkland, FL earlier this week, many news reporters have flocked to the area to interview students and local residents about the devastation. Lipton noticed the maturity and intelligence of many students who have spoken to news outlets, so he tweeted this:

Lipton followed up with this:

As the Twitter ratio indicates, a lot of people were not impressed with Lipton and took him to mean he was saying that the loss of "articulate" and "educated" children is more tragic than the death of "poor" kids.
"Articulate or poor, pick one."

— Cody Johnston (@drmistercody) February 15, 2018
Eric Lipton blocked me ages ago for pointing out that he is garbage as a commentator.

My criticism stands. pic.twitter.com/06CvTXW4CD

— The Hoarse Whisperer (@HoarseWisperer) February 16, 2018
Hi! I'm a teacher. I've taught in independent schools and public schools that were 90% free-and-reduced-price lunch populations. Know what I learned? EVERY ONE OF THEM HAD POTENTIAL. EVERY ONE LOST IS A TRAGEDY. THERE IS NO SLIDING SCALE ON THE VALUE OF KIDS.

— Jake Burt (@JBurtBooks) February 15, 2018
People have said I'm articulate.

Fuck you and the horse you rode in on. People who don't speak in a "middle class" style have valuable lives that are cut short every day.

If you need to hear that in an "articulate" tone let me know and I will call you directly

— Richard Lawler (@rjcc) February 15, 2018
Statistically, some of them must be poor. And some disabled. And some not as smart. And some not as articulate. Would those kids being dead make you feel better?

— Miss Matched Shoes (@threejuniormnts) February 15, 2018
So because they were well articulated they couldn't possibly also be poor? Or the fact that they seemed educated and financially stable in your eyes meant their life was worth more than the next??? I think you need to really check your privilege and bias because it's showing.

— common sense (@itaintsocommon) February 15, 2018
Please no one wish Eric Lipton harm. He went to a good school, so it would be especially tragic if anything happened to him. pic.twitter.com/2CTrgJl9G9

— Tuxedo Mask (@TheLoveBel0w) February 16, 2018
As such, Lipton deleted his tweet and put up a new statement in order to explain himself:
I deleted an earlier tweet that was misread by many people. What I was saying was not meant to me disrespectful. Sorry it was read that way.

— Eric Lipton (@EricLiptonNYT) February 16, 2018
I deleted an earlier tweet that was intensively written. pic.twitter.com/lulHBJqevW

— Eric Lipton (@EricLiptonNYT) February 16, 2018
This writer guesses that Lipton meant to say "insensitively."
[photo via Don Emmert/Getty Images]
— —
>> Follow Ken Meyer (@KenMeyer91) on Twitter
Have a tip we should know? tips@mediaite.com