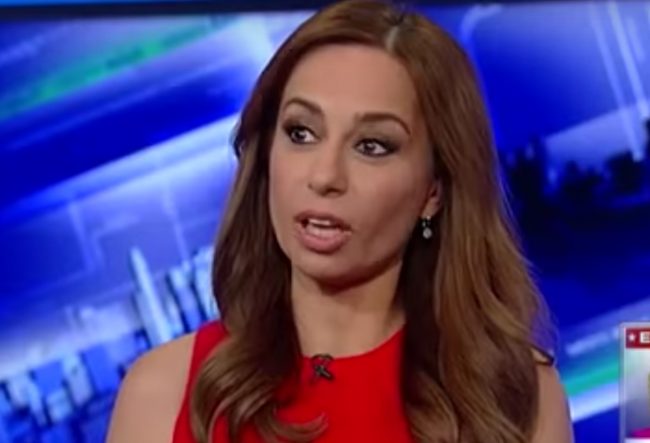 Some Twitter users have sided with Fox News after Julie Roginsky sued the network for discrimination and harassment.
Maybe it's just the standard backlash a Democratic strategist working at a right-wing stronghold could expect from fans of the network, many of whom are diehard. Maybe the attempts to discredit Roginsky are examples of rape culture in action. Messaging from former Fox News CEO Roger Ailes's lawyer didn't exactly discourage attacks against Roginsky, either; she called the complaint "hogwash."
@therealmrhilson @NewDay @nytimes @emilysteel As he should be, Julie Roginsky never spoke up when the 3 other women went after Fox. Now after they don't give her a permanent spot?

— kimchee (@saiwarlord) April 4, 2017
@julieroginsky @AmericaNewsroom Fox News is good…… not perfect! Julie Roginsky allowed to infect it. How's it feel to be where your not wanted?

— Terry Swartz (@TerryLSwartz) April 4, 2017
?Rubber Lips Roginsky ? files suit but ignores why she is so unlikeable ?@foxnews @putnamcourier @realDonaldTrump https://t.co/Ix9nt4G5FR

— GucciGirl (@TrumpsGucciGirl) April 4, 2017
So Julie Roginsky … now says she is a victim … If she got a FT spot on the Five .. would her complaint evaporate? … Goes to motive

— Canucks For Trump (@Canucks4Trump1) April 4, 2017
The usual claims that she's doing it all for money are coming in steadily from the armchair crowd, many of whom are making no effort to hide the fact that their disdain for her has more to do with her politics than anything that happened yesterday.
Even here on Mediaite, commenters have been questioning the motives of a woman alleging harassment and discrimination.
"[T]rying for a big pay day???" one person wrote under a Roginsky article.
"Jules, Time for you to go back to Mother Russia. Lets [sic] see how long Putin puts up with you," said another.
[image via screengrab]
——
Have a tip we should know? tips@mediaite.com