Warner Bros. Releases Statement, Cancels Gala French Premiere Of The Dark Knight Rises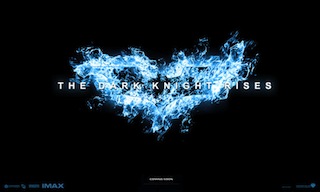 The fallout from the tragic shooting in Colorado last night is going to be massive. In addition to the countless lives that will be personally marked and irrevocably changed by the night's events, we're talking about a film that millions of people were going to see this weekend now being forever linked to bloodshed. Warner Bros., the studio releasing the film, is being forced to react swiftly. They have canceled a huge premiere that was set to happen tonight in Paris. This includes canceling all media appearances by the film's cast and crew.
The Hollywood Reporter is now reporting that the entire gala event has been cancelled. The film's director, Christopher Nolan, along with a number of its stars like Christian Bale, Morgan Freeman, and Anne Hathaway were set to attend, walk the red carpet, and talk to press. French actress Marion Cotillard, who plays a large supporting role, was set to do a big television appearance tonight to promote the movie. That too has been cancelled.
Here in America, Warner Bros. released this statement regarding:
"Warner Bros. is deeply saddened to learn about this shocking incident. We extend our sincere sympathies to the families and loved ones of the victims at this tragic time."
How will this affect what was supposed to be one of the biggest film events of the year? Large urban markets are already planning to greatly increase police presence at theaters showing the film. Take for example this statement from NYPD Commissioner Raymond Kelly:
"As a precaution against copycats and to raise the comfort levels among movie patrons in the wake of the horrendous shooting in Colorado, the New York City Police Department is providing coverage at theaters where the 'The Dark Knight Rises' is playing in the five boroughs."
Only time will tell how far reaching this horrible story will become.
(h/t Reddit)
Have a tip we should know? tips@mediaite.com