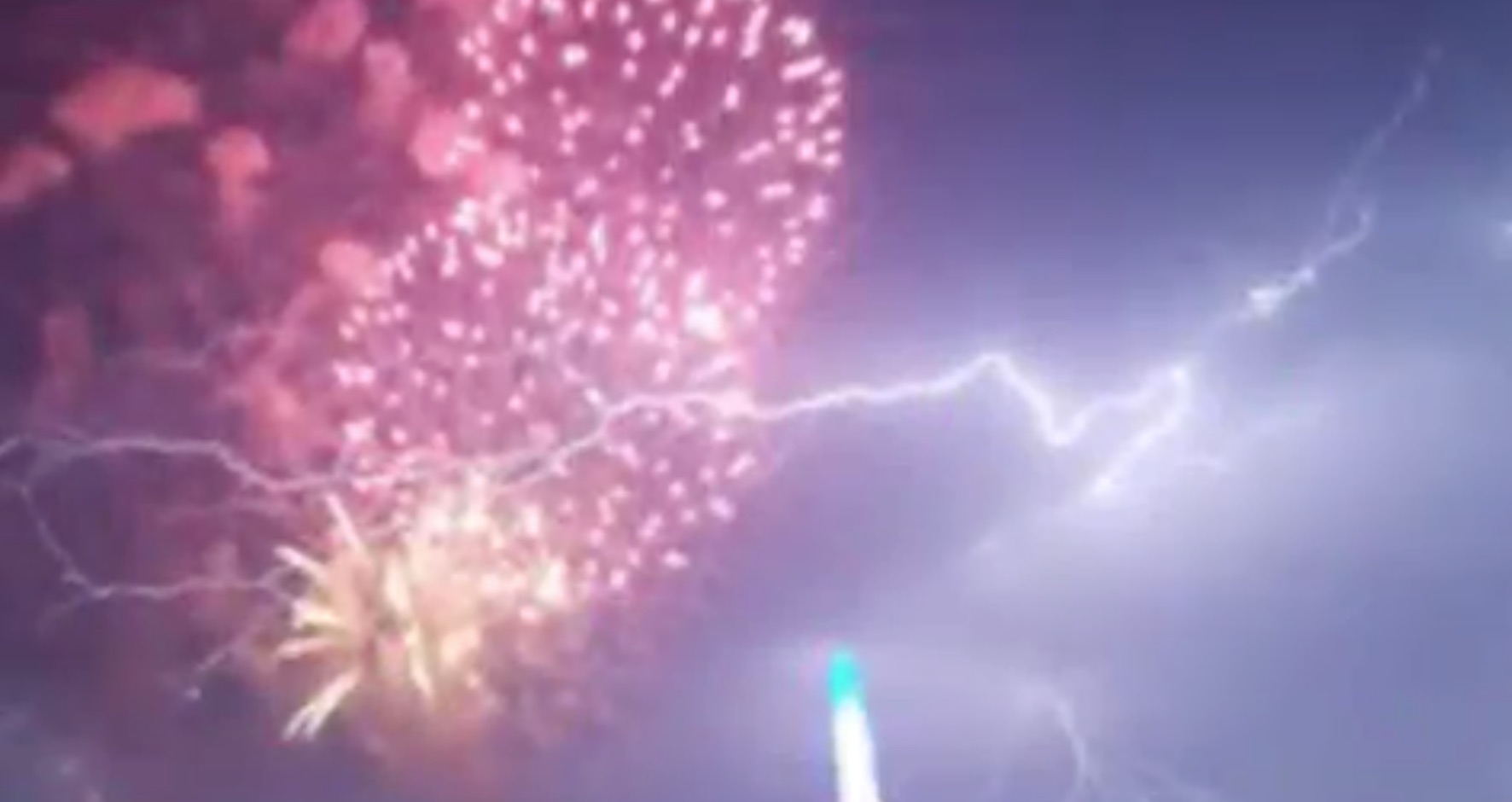 It's difficult to find a unique fireworks show on the Fourth of July, but few were lucky enough to witness a special guest: Mother Nature.
Several people were able to capture strikes of lightning flood the skies with colorful fireworks. And the results were stunning.
Mother Nature was not about to be outdone by a fireworks display in South Jersey Tuesday night. ???? pic.twitter.com/ZPeqQ19fCs

— Action News on 6abc (@6abc) July 4, 2018
MOTHER NATURE STEALS THE SHOW: A fireworks display in Norwood, Pennsylvania was overtaken by Mother Nature as a massive bolt of lightning shocked onlookers. pic.twitter.com/CpfZJGDE3f

— FOX 29 (@FOX29philly) July 4, 2018
Lightning timed perfectly with my fireworks. Shoutout to Mother Nature ! pic.twitter.com/B64ktciig1

— kristen (@ItsMeKristennn) July 5, 2018
Mother nature decided to add to the fireworks tonight and it was really cool pic.twitter.com/vKY0PmF9Mv

— Team Tea Panda! (@CaptainCandro) July 5, 2018
The weather was crazy tonight at Clemsonfest. Mother Nature decided to take part in the fireworks show. pic.twitter.com/Tf9pveZwgb

— Bart Boatwright (@bartboat) July 4, 2018
Lightning and fireworks. A Colorado Fourth of July. People are setting off fireworks despite a ban. pic.twitter.com/lTWNBKMdHt

— April Schildmeyer (@Aschildmeyer) July 5, 2018
In Florida, we debuted a new #FourthofJuly game called fireworks or thunder & lightning? ? @CBS12 pic.twitter.com/dfmqiA6hIY

— Veronica Vela (@VeronicaVCBS12) July 5, 2018
Obviously, some videos are better than others.
[image via screengrab]
Have a tip we should know? tips@mediaite.com