Watch the Saturday Primary Results LIVE Here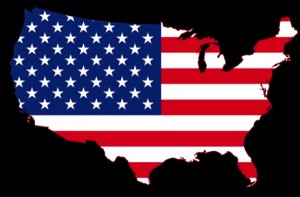 On Saturday, five more states will hold voting conventions between the two political parties as the 2016 election enters the pivotal next stage. Following the Super Tuesday results, it's clear that the two frontrunners have distanced themselves from the pack; former Secretary of State Hillary Clinton has racked up the delegate count over Vermont Senator Bernie Sanders on the Democratic side, while Donald Trump has significantly distanced himself from the GOP field as well: Texas Senator Ted Cruz, Florida Senator Marco Rubio, Ohio Governor John Kasich, and Dr. Ben Carson.
Both parties will hold Presidential caucuses in Kansas on Saturday, as well as a primary in the state of Louisiana. The Republican party will be holding state-wide caucuses in Kentucky and Maine, while the Democrats will be caucusing in Nebraska. Each of the main cable news networks will be anchoring live results content throughout the afternoon.
On Fox Business starting at 7PM/ET, Lou Dobbs will kick off the coverage with a special edition of Lou Dobbs Tonight. FBN's Neil Cavuto will take over at 8PM/ET to host a special edition of Cavuto: Coast to Coast with coverage and analysis as the results come in. Cavuto will be joined with business leaders and political experts throughout the evening while reporting on the results.
CNN will begin with its America's Choice 2016 election coverage at 10 a.m. ET from the CNN Election Center in Washington. Dana Bash, Wolf Blitzer and Chris Cuomo will lead the network's comprehensive coverage of the Super Saturday primaries from 3:00pm-11:00pmET. John King will report throughout the night from the DC Magic Wall and Anderson Cooper will be live from Flint, Michigan. CNN political director David Chalian will provide analysis of the exit polls on Super Saturday. CNN correspondents will be positioned across the country; Brianna Keilar and Joe Johns will be reporting from the Democratic Presidential campaigns and Chris Frates, Sara Murray, Sunlen Serfaty, and Boris Sanchez will be reporting from the Republican Presidential campaigns. Jeff Zeleny will be live from DC. Additional Correspondents will report throughout Kentucky, Kansas, Nebraska, Maine and Louisiana. Analysts and commentators will include, Michael Smerconish, Nia-Malika Henderson, Ron Brownstein, Gloria Borger, Paul Begala, Sally Kohn, Jeffrey Lord and S.E. Cupp.
MSNBC will air The Place for Politics 2016 throughout the day and evening as well. Chris Matthews will anchor primetime coverage from election headquarters in New York beginning at 7 p.m. ET. Contributing to the dayside coverage are Joy Reid in Detroit, MI; Thomas Roberts in Pensacola Beach, FL; Tony Dokoupil in Flint, MI; Cal Perry in New Orleans; and Chris Jansing, Alex Witt and Erica Hill in New York. Additionally, MSNBC and NBC News correspondents reporting live from the trail include Kristen Welker, Kasie Hunt, Jacob Rascon, Gabe Gutierrez, Kelly O'Donnell and Jane Timm.
Throughout the entire campaign season, Decision2016.nbcnews.com will be the one-stop digital destination for the best political coverage powered by NBC News and MSNBC journalists, live candidate videos, real-time social media data, and return results.
Watch live results below (when available), via NBC News:
Have a tip we should know? tips@mediaite.com