White House Official Reportedly Identified as Person of Interest in Russia Probe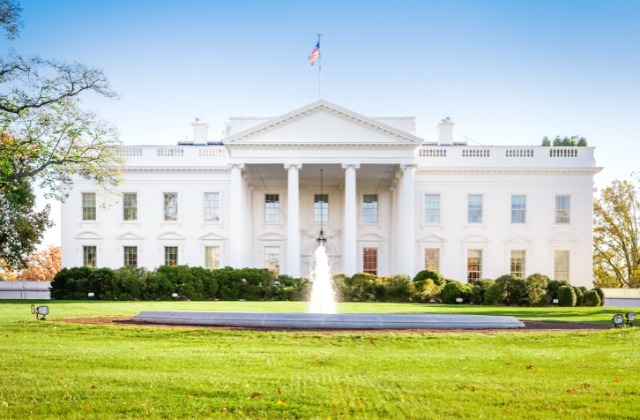 The Washington Post is reporting that the investigation into potential collusion between the Donald Trump campaign and Russia has fingered a current White House official as a "significant person of interest."
The senior White House adviser under scrutiny by investigators is someone close to the president, according to these people, who would not further identify the official.

The revelation comes as the investigation also appears to be entering a more overtly active phase, with investigators shifting from work that has remained largely hidden from the public to conducting interviews and using a grand jury to issue subpoenas. The intensity of the probe is expected to accelerate in the coming weeks, the people said.
White House Press Secretary Sean Spicer provided a statement in response to this story:
"As the President has stated before – a thorough investigation will confirm that there was no collusion between the campaign and any foreign entity."
Earlier this week, Deputy Attorney General Rod Rosenstein appointed former FBI Director Robert Mueller as special counsel in the Russia investigation. According to the Post, those familiar with the situation stated it doesn't mean that "criminal charges are near."
The WaPo's sources noted that beyond this new person, the investigators are still heavily focusing on former campaign and administration associates and officials such as Paul Manafort and Michael Flynn. It was reported this week that back in February right after Flynn resigned as national security advisor, Trump asked then-FBI Director James Comey to stop the investigation into Flynn.
Flynn was ousted following the disclosure he had spoken to Russian ambassador Sergey Kislyak during the transition and wasn't forthright about the discussions. Since then, it has been revealed that both Attorney General Jeff Sessions and senior advisor — and Trump son-in-law — Jared Kushner also met with Kislyak prior to the election. (Sessions had to recuse himself from any probes into the Trump campaign due to the conversations.)
This is just the latest in a series of absolute bombshell stories that have rocked the administration in the past few days. Following last week's firing of Comey, the White House has been forced to navigate the revelations that Trump shared highly classified information with the Russians, the Comey/Flynn story and the appointment of Mueller.
And just today, as the same time as the WaPo blockbuster, the New York Times reported that during his Oval Office meeting with Russian officials last week, Trump referred to Comey as a "nut job" and indicated that the Russia probe was behind the firing.
[image via screengrab]
—
Follow Justin Baragona on Twitter: @justinbaragona
Have a tip we should know? tips@mediaite.com