Wife of ex-Indianapolis Colts Player Says Her Husband Was Cut For Protesting Anthem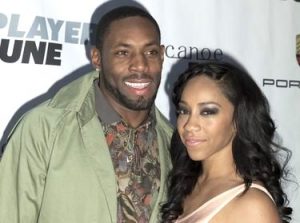 Defensive back Antonio Cromartie, an 11-year NFL veteran, was released by the Indianapolis Colts after the team's Week 4 loss to Jacksonville — a game in which Cromartie was benched for the second half.
But his wife, Terricka Cromartie, believes that her husband was not released because of poor play, but rather because he protested the National Anthem.
Antonio Cromartie knelt for the anthem and raised his fist prior to the Week 4 contest against Jacksonville, which was played in London.
Terricka Cromartie, in a now deleted Instagram post which was quoted by ESPN, claims that Colts owner Jim Irsay ordered Cromartie not to kneel for the Anthem. His refusal to comply was the real reason he was released, according to Terricka.
"One things (sic) for sure I know my husband was told Not to take a Knee and he went with his heart and he took one," Terricka Cromartie wrote. "And that cost him his Job.. and Clearly this Statement backs that up… Just a Paid To put on a show."
Irsay has been outspoken in his opposition to the Anthem protests.
"It hasn't been a positive thing," Irsay said, per the ESPN report. "What we all have to be aware of as players, owners, PR people, equipment managers, is when the lights go on we are entertainment. We are being paid to put on a show. There are other places to express yourself."
For his part, Antonio Cromartie posted the following on Instagram:
The Colts did not respond to the Cromarties' comments, instead referring ESPN to a statement made by head coach Chuck Pagano on Oct. 5 in which he said Cromartie was released for performance reasons.
"I've said it before and I will say it again, every decision that we make as far as our roster goes and this team goes, is based on two things — what is best for this team and what gives us the best chance to win,"
[image via Lev Radin – ShutterStock]
–
Follow Joe DePaolo (@joe_depaolo) on Twitter
Have a tip we should know? tips@mediaite.com
Joe DePaolo - Senior Editor