Key Swing Votes Flake, Collins Satisfied by FBI Kavanaugh Probe: 'Very Thorough'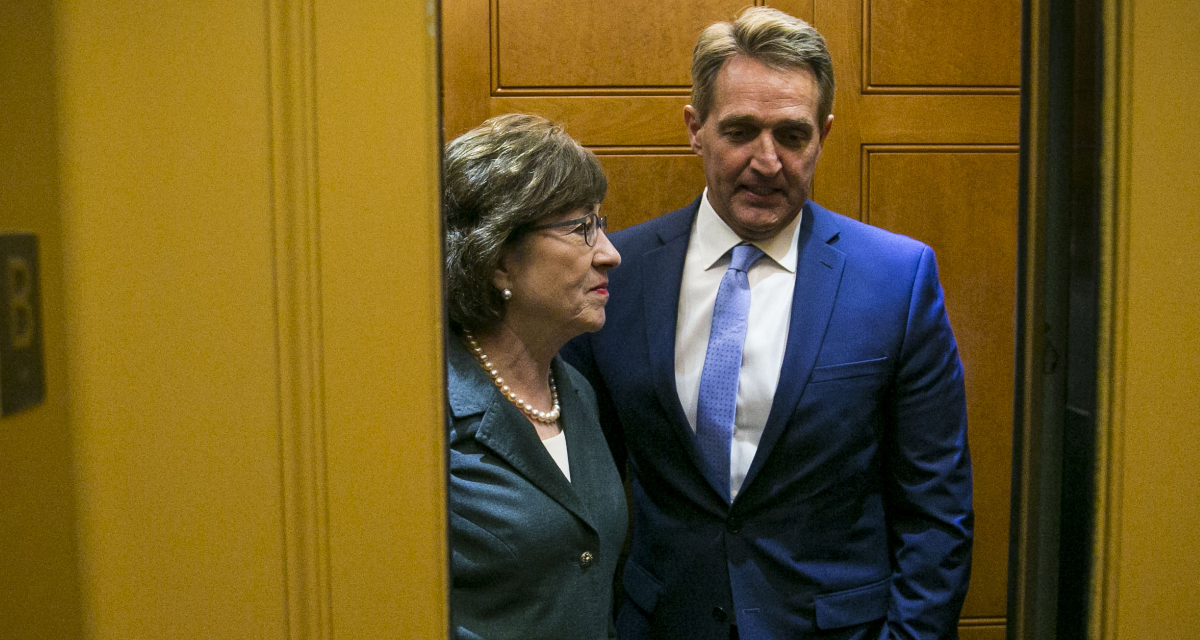 Senators on Thursday are issuing statements and delivering remarks on the Senate floor with their reaction to the FBI report on Brett Kavanaugh. Others have offered little or no comment. Sen. Susan Collins and Sen. Jeff Flake, whose votes are critical in deciding whether the nomination succeeds, had a decidedly different take on the report than did Democrat Sens. Chuck Schumer and Dianne Feinstein.
Collins did not tell CNN's Jeremy Herb how she was planning to vote, Tweeted Jake Tapper, but she did offer an opinion on the report, calling it "thorough."
.@SenatorCollins: "It appears to be a very thorough investigation." No more comment on how she's going to vote. Says she's going to read it in full later today.

— Jake Tapper (@jaketapper) October 4, 2018
For his part, Flake agreed with Collins that the report was "thorough" but added that it offered "no additional corroboration" of allegations.
SIREN: Jeff Flake tells us there is no additional corroboration in the fbi file. Agrees with Collins that it was thorough

— Erik Wasson (@elwasson) October 4, 2018
This basically signals that the two key swing votes, Flake and Collins are not buying the chief objection brought by Feinstein in her brief, no-questions statement today that the report was not thorough or complete. A major of sign of which way the nomination is going.
[Featured Photo by Al Drago/Getty Images)]
—
Follow Caleb Howe (@CalebHowe) on Twitter
Have a tip we should know? tips@mediaite.com