Trump Allies Want Giuliani Sidelined Because They Think He Drinks Before TV Hits: Report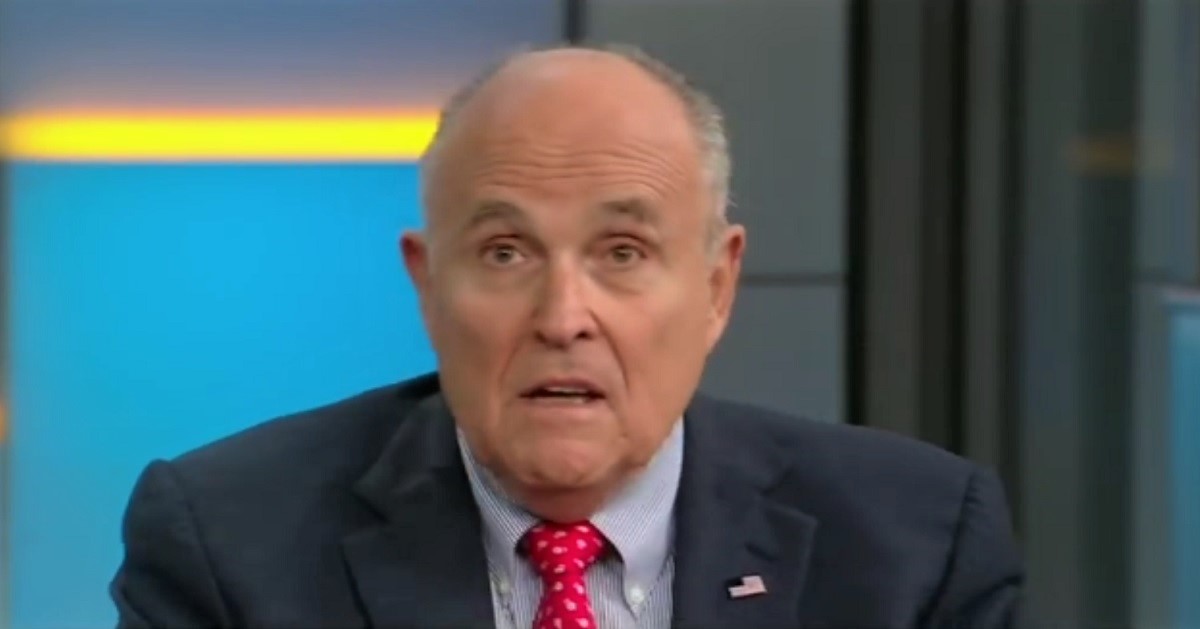 There are more reports that Donald Trump is fuming about Rudy Giuliani's recent performance in interviews, including an Associated Press story that says some Trump allies think Giuliani should not be allowed to do nighttime interviews because they suspect he is drinking before going on TV.
On Tuesday night, Politico reported that Trump is "apoplectic" over Giuliani's increasingly erratic public presence, even for Rudy Giuliani. But the report also said that Trump has no plans to fire Giuliani.
Despite Giuliani's attempt to push back on that story, the AP is also reporting that Trump is "agitated" over Giuliani's antics, such as telling NBC News' Chuck Todd that Trump was still discussing the Trump Tower Moscow deal as late as November of 2016, and calling it an "active proposal."
Several sources, including White House aides, told the wire service that Trump was "frustrated" with Giuliani for detracting from Special Counsel Robert Mueller's statement disputing the accuracy of an explosive Buzzfeed article.
Trump "told confidants that Giuliani had 'changed the headlines' for the worse and raised the possibility that Giuliani do fewer cable hits," the sources said. Three other sources said that Trump's allies think Rudy's problem is that he's hitting the sauce before hitting the airwaves:
Some of Trump's allies have suggested that Giuliani be barred from evening interviews because of concerns that he was going on TV after drinking, according to three Republicans close to the White House.

Giuliani has previously insisted he does not have an issue with drinking, denying to Politico last May that it affected his interviews. He added: "I may have a drink for dinner. I like to drink with cigars."
Both the AP report and the Politico story suggest that there is no plan for Trump to fire Giuliani. But these reports do strongly indicate that we may be hearing a lot less from Giuliani in the near future.
Have a tip we should know? tips@mediaite.com