Curt Schilling Trends After Deleting His Twitter Account Following Bubba Wallace Tweets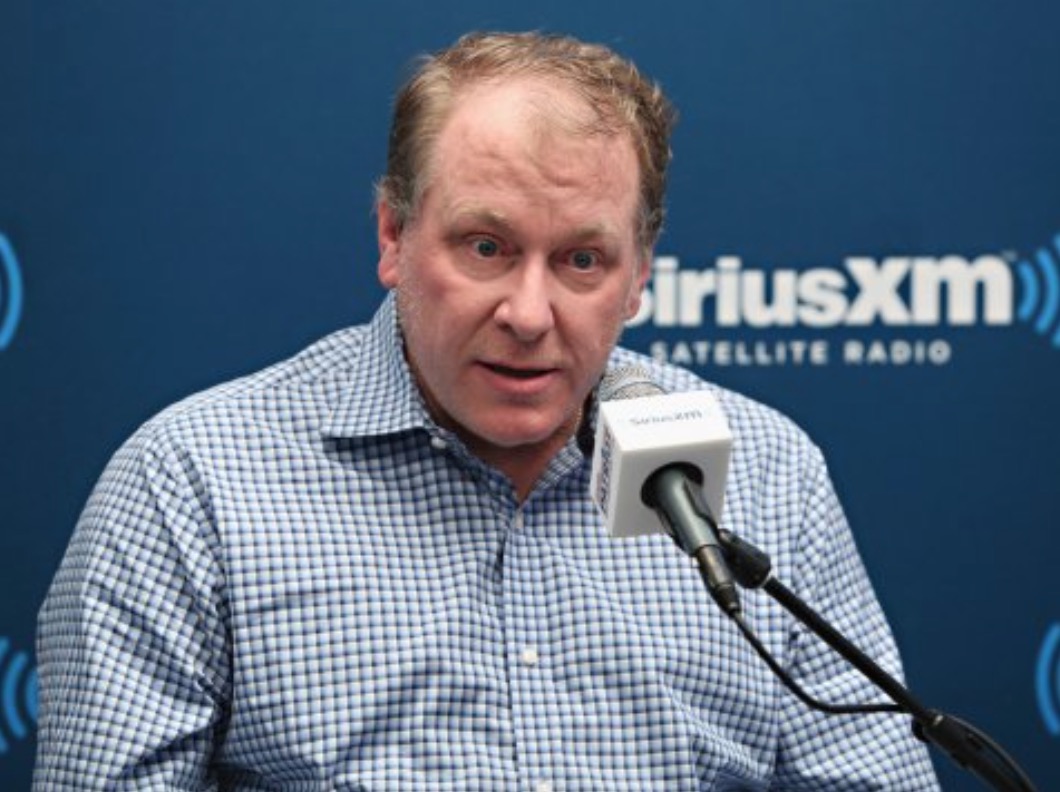 Former World Series MVP and Breitbart News host Curt Schilling trended on Twitter Tuesday afternoon after he deleted his account following a back-and-forth with All-Star pitcher Trevor Bauer about NASCAR driver Bubba Wallace.
Schilling, an outspoken Trump supporter, has posted occasional racist and controversial comments on social media before. He's accused outfielder Adam Jones of lying about being called the N-word, appeared on Hannity to call former ESPN host Jemele Hill racist, and said conservatives were "afraid" to work at ESPN, among other headline-grabbing comments.
In January 2019, Schilling also told Mark Levin that part of the reason he's not in the MLB Hall of Fame is because he's a Trump supporter. Schilling is a six-time All-Star pitcher with a 3.46 career ERA.
On Monday night, Bauer and World Series champion Aubrey Huff began to beef on Twitter over MLB's restart plan and several racist tweets involving Wallace from Huff. Schilling joined the argument, boasting his accolades and length of his career while attacking specific parts of Bauer's situation with the Cincinnati Reds. Almost immediately, Bauer shot back.
Trevor Bauer got Curt Schilling to deactivate pic.twitter.com/r8M5T1TFbJ

— ?????? ?️???? ? (@HoodieBoomstick) June 24, 2020
Before attacking Bauer specifically, Schilling tweeted that Wallace was "Jussie Smollett 2.0," a reference to the FBI finding that a potential hate crime was not committed against Wallace, per its findings. "Where is the media recanting their idiocy?" Schilling asked.
It's unclear what specifically triggered Schilling to deactivate his account, but people still had a lot to say on Twitter after he left.
Infamous transphobe, racist, and embarrassment to Red Sox fans Curt Schilling has deleted his Twitter account.

This guy defrauded tax payers of Rhode Island and financially ruined the honest game developers he employed in New England. Good riddance. pic.twitter.com/pb5IL6jlJK

— Brianna Wu (@BriannaWu) June 24, 2020
as a lifelong die-hard @redsox who spent a freezing cold night in Fenway watching Curt Schilling help deliver the 2004 World Series to my beloved team, I can say it is a privilege and an honor that this racist fuckhead blocked me pic.twitter.com/Z7yv8AhfnZ

— Michael Eisen (@mbeisen) June 24, 2020
I'm upset that Curt Schilling has deleted his Twitter account.

Now, how will anyone know that a virulently racist, ex-ball player who lost $115 million dollars on a video game really hates my guts and said crazy mean things to me to defend Trump?

— Grant Stern (@grantstern) June 24, 2020
Confession: I was rooting against Trevor Bauer in the 2016 World Series. So it felt good to see him slay Curt Schilling and Aubrey Huff — two of the darkest souls in modern baseball — on Twitter this morning. Guess I shldnt be surprised that Schilling was an absolute snowflake.

— Joseph Rose (@josephjrose) June 24, 2020
Some speculated why Schilling left the platform, including MLB writer Mark Newman who believes that his 2021 Hall of Fame vote could have been a reason.
This is very important, because there is a real chance that Schilling will be the sole electee next January as we wait for the mother of all ballots following year (Papi, AROD, etc.). Schilling is on a banana peel the rest of 2020 as character is still a criteria on our ballot.

— Marathoner (@marathoner) June 24, 2020
Update: Curt Schilling entered the fight, and now his account is gone.

in 2020, you know it's only bad news when you log onto twitter dot com and see Curt Schilling trending

— Zack Colman (@zcolman) June 24, 2020

This is a ride, and I would have said there are no winners, but if it resulted in Schilling deactivating or getting banned? It was all worth it.

— Brett Taylor (@Brett_A_Taylor) June 24, 2020
Have a tip we should know? tips@mediaite.com