Donald Trump's Most Virulently Anti-Islam Adviser is Writing His Saudi Arabia Speech on Islam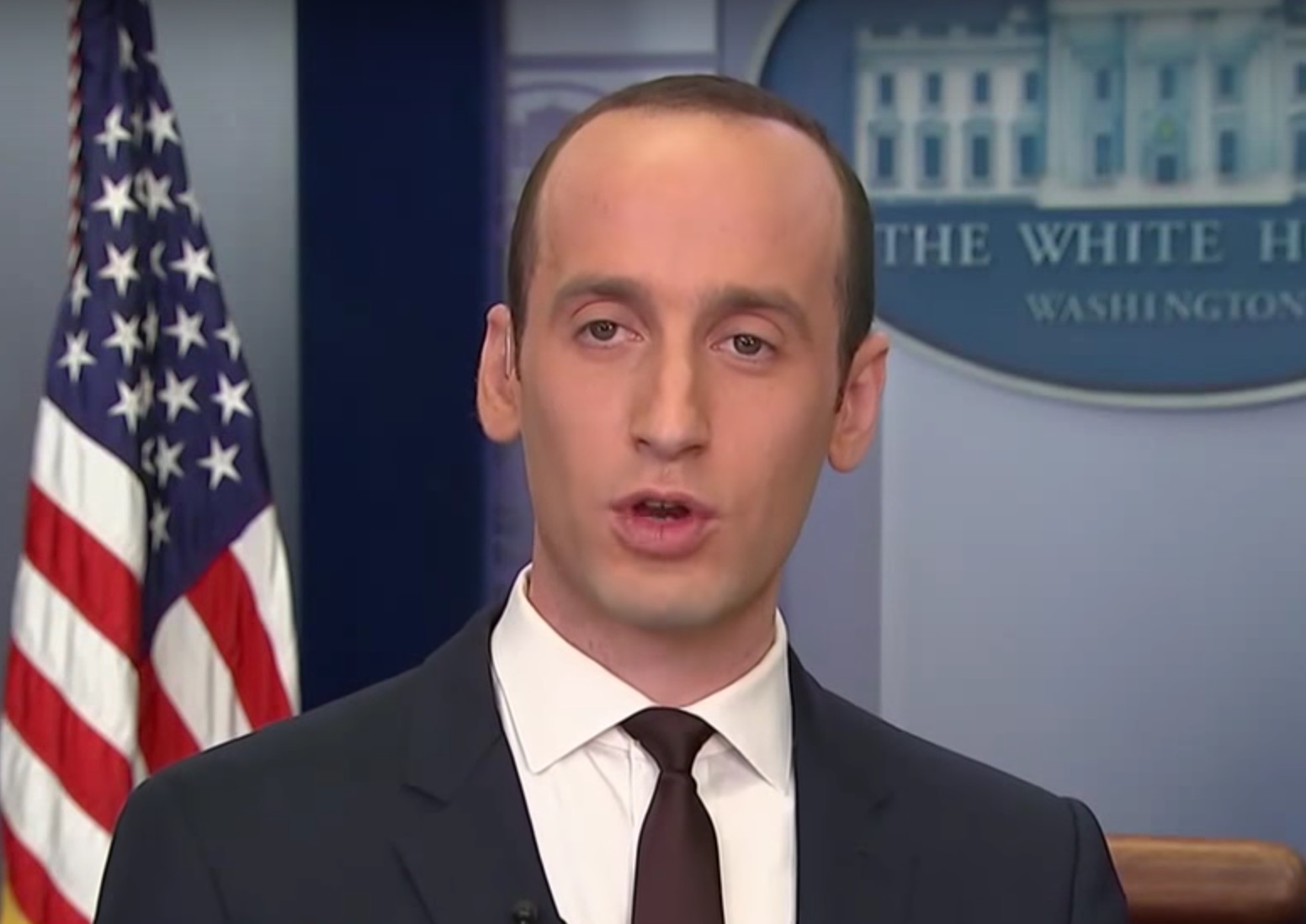 White House adviser Stephen Miller is writing President Donald Trump's upcoming speech on Islam set to be delivered during his trip to Saudi Arabia.
What could go wrong?
Miller is perhaps Trump's most virulently anti-Islam advisor, known as the chief architect of such classics as the president's apocalyptic inaugural address and disastrous attempts to implement a travel ban targeting majority-Muslim countries.
Miller, who worked his way up from a California summer camp to a job with former Senator Jeff Sessions, and then onto Trump's election campaign as a speechwriter, has long harbored an aggressively critical view of Muslims.
That makes the news that he is writing Trump's speech on Islam — meant to "unite the broader Muslim world against common enemies of all civilization and to demonstrate America's commitment to our Muslim partners," according to H.R. McMaster — all the more confounding.
The speech will be delivered to leaders of more than 50 Muslim countries that will gather in Saudi Arabia during Trump's visit to the country on Friday.
In McMaster's statement, he said the speech will be given before "our Muslim friends," who are "taking a firm stand against extremism and those who use a perverted interpretation of religion to advance their criminal and political agendas."
This sort of rhetoric from the national security adviser — who has criticized the use of the term 'radical Islamic terrorism' as counterproductive to the fight against terror — is starkly at odds with both Trump and Miller's view that extremism is intrinsic to the religion.
As a young member of the nationalist faction of Trump's White House, Miller achieved a certain degree of cable news celebrity as a clumsy — if not slightly unhinged — defender of Trump's more outlandish claims, as well as the ill-fated travel ban.
His appearances on television, as entertaining as they were, also drew ridicule from commentators, some of whom referred to them as "horrendous," and ensnared Trump's travel ban in a web of legal troubles.
Miller has maintained a low profile since the travel ban fiasco, so it will be interesting to see how Trump's Islam speech pans out — and in the wake of a catastrophic 10 days of headlines for the administration, it's sure to deliver a few surprises.
[image via screengrab]
—
Follow Aidan McLaughlin (@aidnmclaughlin) on Twitter
Have a tip we should know? tips@mediaite.com
Aidan McLaughlin - Editor in Chief