New Book Dishes on Trump's Hardcore Golf Cheating: If He's a 2.8 Handicap, 'Queen Elizabeth is a Pole Vaulter'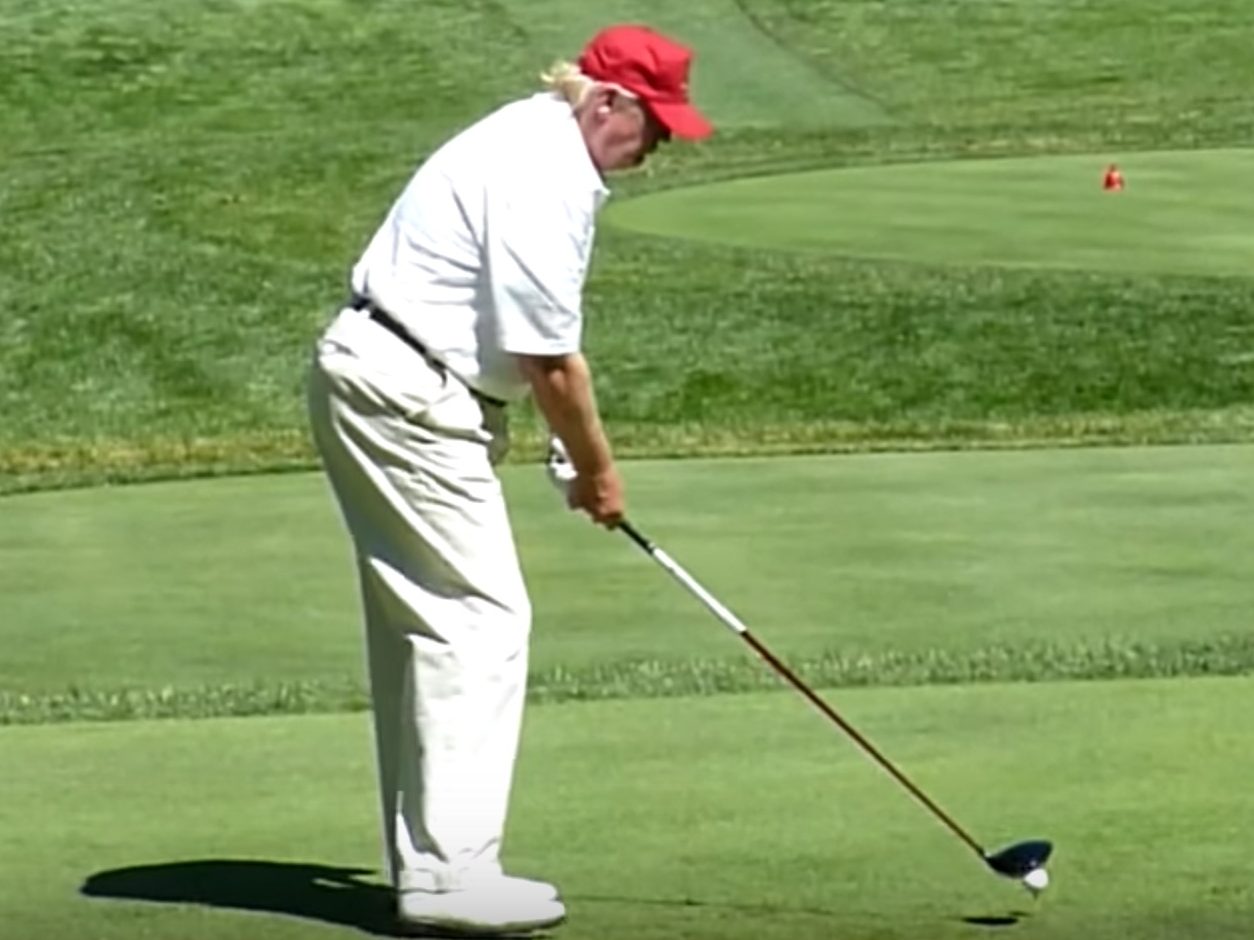 The whispers have existed for decades that President Donald Trump is a prolific golf cheat. In a new book, the case is made that the president's cheating — in a game whose players pride themselves on strict adherence to the rules — goes far beyond simple scorecard fudging.
The book Commander in Cheat: How Golf Explains Trump — by former Sports Illustrated and ESPN writer Rick Reilly — purports that the president is a complete fraud on the links. The charade, according to Reilly, starts with the president's handicap — the number of strokes above par which one averages per round. Trump claims to be a 2.8. To put this in perspective, if he were to shave just 1.4 strokes per round off of his average, the President would be eligible to qualify for the U.S. Open — the second-most prestigious golf tournament in the world.
But according to Reilly (via the New York Post), Trump's handicap is complete nonsense.
"If Trump is a 2.8, Queen Elizabeth is a pole vaulter," Reilly wrote.
Back in November 2017, we published a post in which we expressed deep skepticism that the president and retired fifty-something golf pro Brad Faxon played to a draw in a match against Tiger Woods and top-ranked golfer Dustin Johnson. Turns out, we were on the money. Faxon admitted to Reilly that Trump cheated in the match.
On one hole, Trump dunked a shot into the lake, but as his opponents weren't looking he simply dropped another ball — and then hit that into the water, too.

"So he drives up and drops where he should've dropped the first time and hits it on the green," recalls Faxon.
It is bad enough to cheat to improve one's own score in golf. It is far worse to sabotage another player. But Reilly documented at least one instance of Trump apparently doing this. NBC sportscaster Mike Tirico said, recalling a round he played with Trump, he once hit a shot and couldn't see where it landed, but knew it was very close to the hole. But when he got up to the green, Tirico found his ball in a nearby bunker.
But Tirico claims Trump's caddy said the ball hadn't actually landed in the sand trap.
"Trump's caddy came up to me and said, 'You know that shot you hit on the par 5?'" Tirico told Reilly "'It was about 10 feet from the hole. Trump threw it in the bunker. I watched him do it.'"
Then, there was the time the President was caught driving a golf course onto the putting green — a major no-no.
Golf is a game which lives on rules. Based on this new book, and the other available evidence, it appears there isn't one which Trump won't break.
Have a tip we should know? tips@mediaite.com
Joe DePaolo - Senior Editor