Sally Yates Rails Against Kushner's Security Clearance: We Have 'Lost Our Ability to Be Shocked'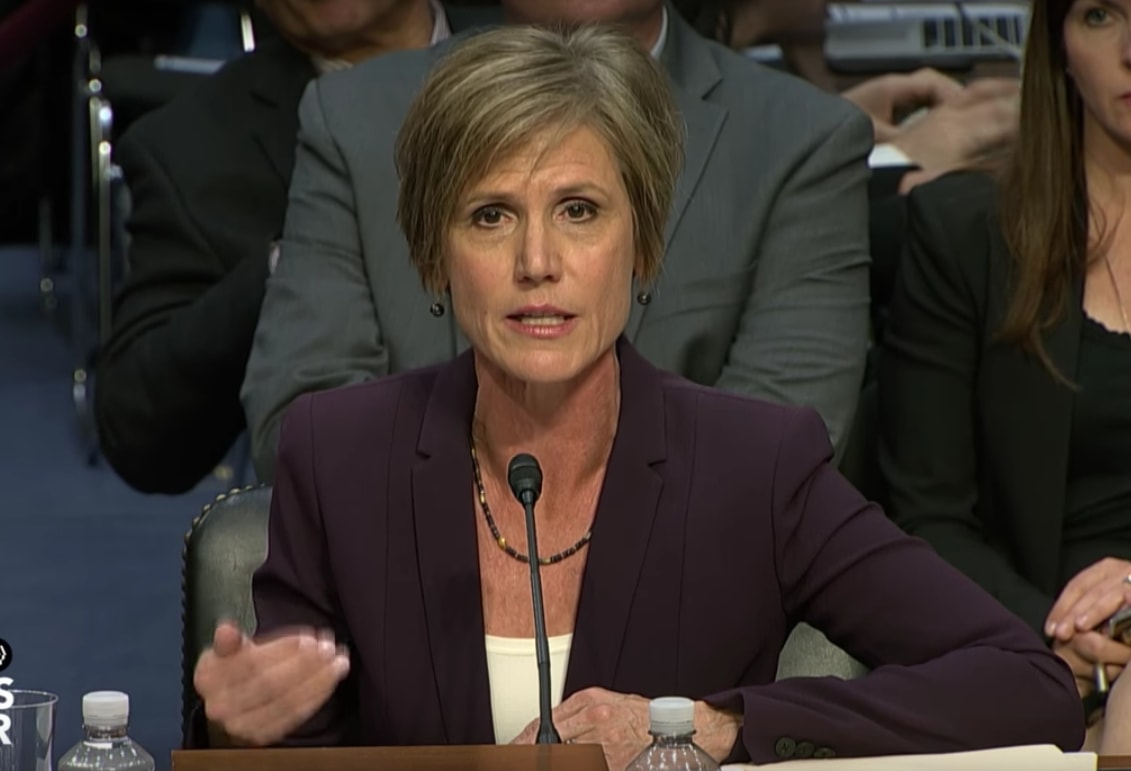 Former United States Deputy Attorney General Sally Yates decried Jared Kushner's security clearance Friday morning as a risk to some of the country's "most sensitive national security information," lamenting the lax ability for members of the current administration to receive clearance.
"Hard to know which is more dangerous–jeopardizing our most sensitive national security information or so cavalierly lying about it. Have we lost our ability to be shocked?" she tweeted, quoting a scoop from the New York Times' Maggie Haberman on how the President's son-in-law received his White House clearance.
Four sources for the Times had alleged Trump ordered former White House Chief of Staff John Kelly to give Kushner a top-secret security clearance despite concerns from intelligence and senior administration officials. The story is now trending online, along with the hashtag #FireKushner.
Yates, a holdover from the Obama Administration, was fired by Trump ten days after he came into office, over disputes regarding his travel ban.
Have a tip we should know? tips@mediaite.com