Trump Campaign Manager Ridiculed for Telling Mitt Romney 'Jealously is a Drink Best Served Warm'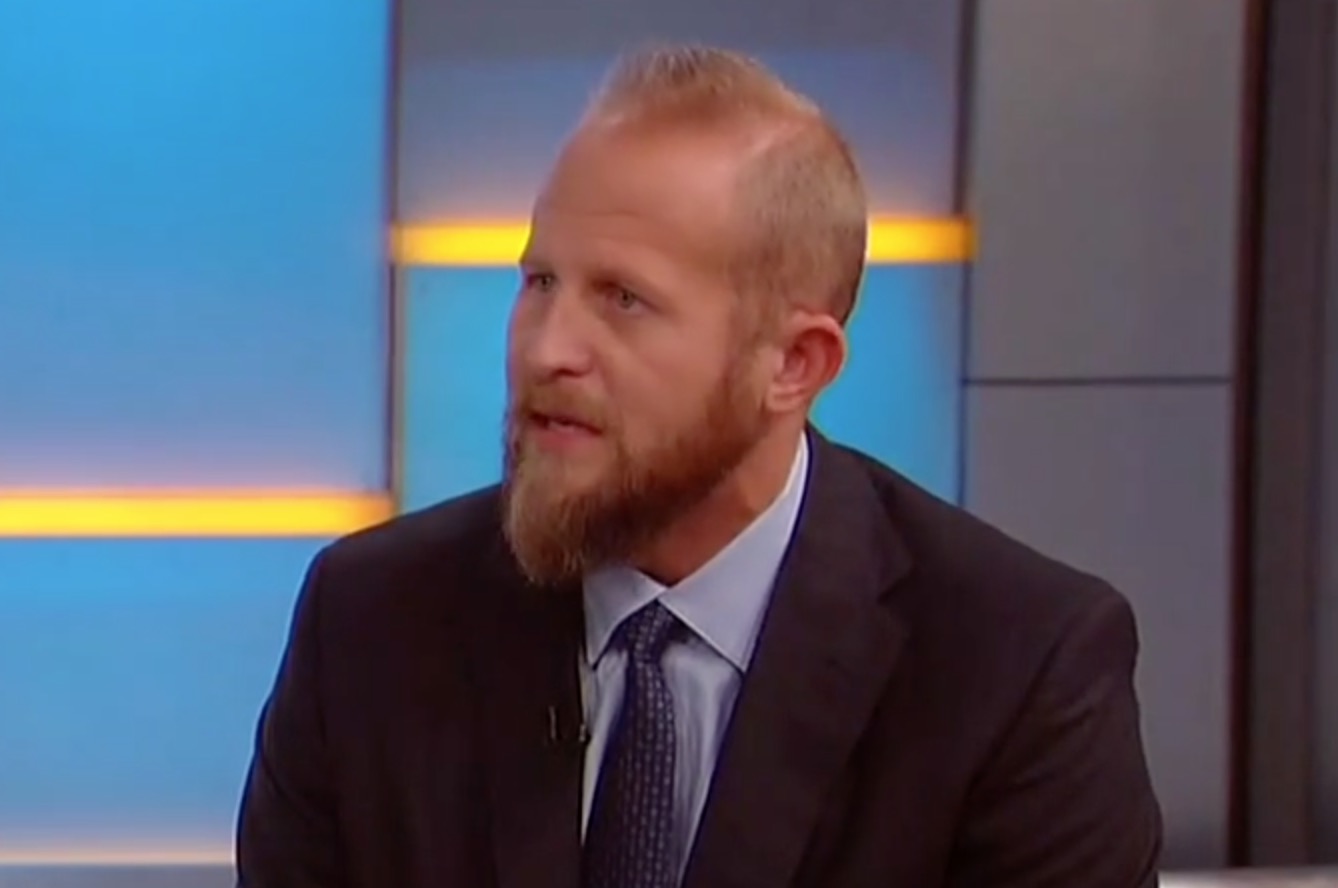 President Donald Trump's 2020 campaign manager Brad Parscale was the first from the president's camp to return fire at Mitt Romney, after the incoming Republican senator penned a scathing op-ed calling into question Trump's fitness for office.
He did so in a weird way:
The truth is @MittRomney lacked the ability to save this nation. @realDonaldTrump has saved it. Jealously is a drink best served warm and Romney just proved it. So sad, I wish everyone had the courage @realDonaldTrump had. https://t.co/mbxoTqbSX6

— Brad Parscale (@parscale) January 2, 2019
"Jealously is a drink best served warm," is not a phrase used commonly — or ever — and Twitter took notice. Some theorized he was taking a dig at Mormons, others made piss jokes, and everyone thought it was just weird. Don't expect the phrase to feature prominently in Trump's possible primary face-off against Romney.
"Jealousy is a drink best served warm"? https://t.co/Fh1eEMHkx1

— Jake Tapper (@jaketapper) January 2, 2019
"Jealously is a drink best served warm."

I don't think jealousy is the drink you're thinking of. https://t.co/eapeXL28eG

— Caleb Howe (@CalebHowe) January 2, 2019
"Jealousy is a drink best served warm" sounds like something the creepiest creep in an "SNL" sketch would say. https://t.co/KLukya3h28

— Richard Roeper (@RichardERoeper) January 2, 2019
I don't think the "jealousy is a drink best served warm" thing is going to catch on because nobody really likes a warm drink. But maybe that's the point. Except for milk. Ok. So let's just go with "milk is a drink best served warm." Because Romney definitely likes warm milk. https://t.co/SPtnEK09Nn

— Glenn Thrush (@GlennThrush) January 2, 2019
"Jealousy is a drink best served warm."

Keep your ear to the grindstone, Brad and don't leave a sour taste in your eye. https://t.co/PrRWCRt9uO

— Jay Caruso (@JayCaruso) January 2, 2019
"Jealous is a drink best served warm" has never been and will never ever be an expression that anyone other than Brad will ever use. https://t.co/conZC7Fppz

— Erick Fernandez (@ErickFernandez) January 2, 2019
I assume others have noted this, and maybe no one much cares, but I believe @parscale's otherwise inexplicable reference to "a drink best served warm" is an anti-Mormon dog whistle based on the supposed Mormon ban on "hot drinks." https://t.co/8IEjX9ook9

— Bill Kristol (@BillKristol) January 2, 2019
If nothing else, Romney's op-ed inspired the words "jealously is a drink best served warm" to be written, and for that I am grateful. https://t.co/P33eTlD0hx

— McKay Coppins (@mckaycoppins) January 2, 2019
We have found a guy who knows less about drinks than Mitt Romney. https://t.co/E1S05qVXmv

— Ramesh Ponnuru (@RameshPonnuru) January 2, 2019
"Jealously [sic] is a drink best served warm" is everything Trump and Trump idolatry encapsulates, in seven words https://t.co/7JRG6XeEcR

— Adam Weinstein (@AdamWeinstein) January 2, 2019
lmao what the fuck is this word salad https://t.co/vAcin4wsLv

— Kilgore Trout (@KT_So_It_Goes) January 2, 2019
jealousy is a what now https://t.co/dHhrI9GOOZ

— Marlow Stern (@MarlowNYC) January 2, 2019
Is this a new Klingon proverb? https://t.co/ajhvb1k9e3

— Brian J. Karem (@BrianKarem) January 2, 2019
i want everyone to remember "jealousy is a drink best served warm" a year from now when 100 profiles get assigned trying to frame parscale as some maniacal social media genius https://t.co/Z6Sj02Ghrh

— Ashley Feinberg (@ashleyfeinberg) January 2, 2019
Have a tip we should know? tips@mediaite.com
Aidan McLaughlin - Editor in Chief