White House Correspondents' Association Calls Out WH for 'Weak and Misguided' Decision to Suspend Acosta's Credentials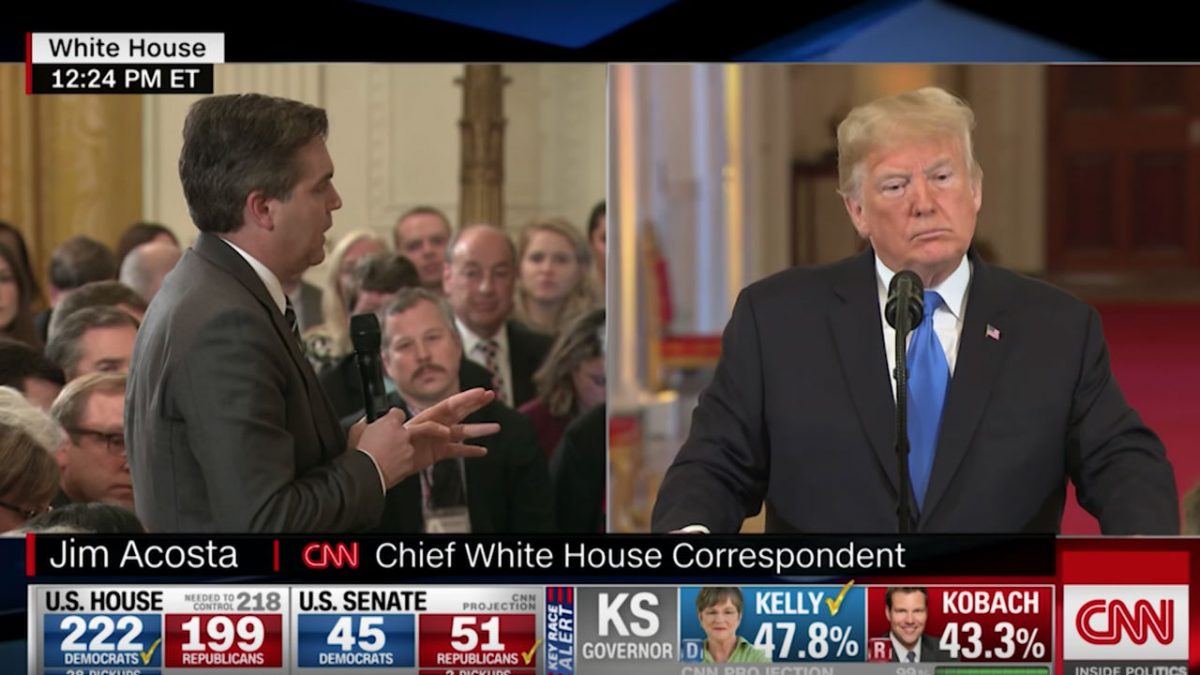 The White House Correspondents' Association issued a statement on Wednesday calling out the White House for their "weak and misguided" decision to yank CNN Jim Acosta's press pass.
Acosta's press pass was yanked after a contentious exchange with President Donald Trump during a post-Election press conference.
According to White House Press Secretary Sarah Sanders, Acosta's pass was pulled because he put his hand on a young staffer while trying to grab back the microphone.
Acosta has strongly denied the allegations of the incident, which happened during a televised press conference and in full view of other reporters (who tweeted that Sanders' claim is inaccurate).
His CNN colleagues and fellow White House reporters have expressed their support for Acosta.
The WHCA issued a strong objection to "the Trump Administration's decision to use US Secret Service security credentials as a tool to punish a reporter with whom it has a difficult relationship."
Then after denouncing the White House's actions as "out of line" and noting journalists use a range of approaches to do their job, they called for the Trump administration to "immediately revoke this weak and misguided action."
[image via screengrab]
Have a tip we should know? tips@mediaite.com