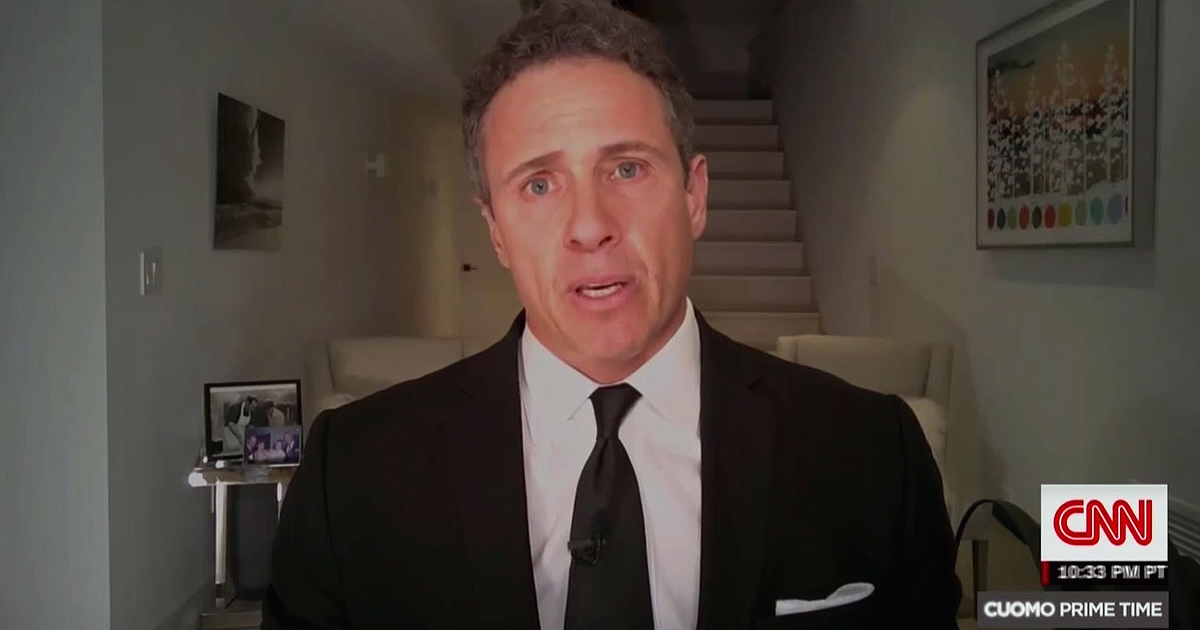 Chris Cuomo, the CNN prime time anchor and brother of New York governor Andrew Cuomo, has tested positive for the coronavirus.
"In these difficult times that seem to get more difficult and complicated by the day, I just found out that I am positive for coronavirus," Cuomo wrote in a statement posted to Twitter. "I have been exposed to people in recent days who have subsequently tested positive and I had fevers, chills and shortness of breath."
The anchor said he will continue to host his 9 p.m. show, Cuomo Prime Time, from the basement of his home.
"I just hope I didn't give it to the kids and Cristina," he added. "That would make me feel worse than this illness!"
— Christopher C. Cuomo (@ChrisCuomo) March 31, 2020
CNN sent employees a memo on Tuesday confirming that Cuomo will continue to anchor his show from home. Cuomo's diagnosis makes him the third person with CNN's New York City offices to contract the virus. The announcement comes after after the CNN host interviewed his brother from a home studio about the state's ongoing effort to tackle the pandemic.
"Like other media companies, CNN has implemented sweeping changes in response to the pandemic," CNN's Brian Stelter wrote on the situation. "The vast majority of CNN employees have been working from home for several weeks. Anchors have been broadcasting from small studios and home offices. And office spaces are being regularly cleaned."
Shortly after the news broke, Governor Cuomo addressed the diagnosis in his daily press conference, speaking fondly of his brother while expressing optimism that he will recover.
"He'll be fine, but there is a lesson in this. He's an essential worker, a member of the press so he has been out there. You go out there, the chance that you get infected is very high," the governor said. "I spoke to him this morning and he's going to be quarantined in his basement at home. He's just worried about his daughter and his kids that he hope he did not get them infected."
Cuomo hosted his daily radio show, on the SiriusXM POTUS Channel, shortly after announcing his diagnosis Tuesday. He stressed that he will be fine, and is self-quarantining in his basement, where his home studio is located. Cuomo also argued for the importance of taking serious action to fight the spread of coronavirus.
Have a tip we should know? tips@mediaite.com