Chris Christie Blasts SCOTUS For Striking Down DOMA: 'Another Example Of Judicial Supremacy'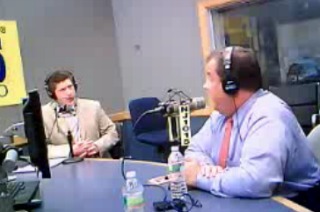 New Jersey Gov. Chris Christie scoffed at the Supreme Court's decision on Wednesday to declare the Defense of Marriage Act unconstitutional. During his regular "Ask the Governor" appearance on New Jersey 101.5 on Wednesday, Christie blasted what he characterized as the Court exercising "judicial supremacy" in overriding an act of Congress.

"I don't think the ruling was appropriate," Christie said of the Court's decision to strike down DOMA. "I think it was wrong."
Christie said that the Court's method of ruling in this case is indicative of a problem he thinks is a prevalent feature of the New Jersey Supreme Court. He attacked the U.S. Supreme Court for substituting "their own judgment for the judgment of a Republican Congress and a Democratic President."
RELATED: Crossfire 2.0: S.E. Cupp, Gingrich, New Co-Hosts Clash Over Gay Marriage, Texas Filibuster With Piers Morgan
"I thought that Justice [Anthony] Kennedy's opinion was, in many respects, incredibly insulting to those people, 340-some members of Congress who voted for the Defense of Marriage Act, and Bill Clinton," Christie opined.
He basically said that the only reason to pass that bill was to demean people. That's heck of a thing to say about Bill Clinton and about the Republican Congress back in the '90s. And it's just another example of judicial supremacy, rather than having the government run by the people we actually vote for.
Christie said he opposes gay marriage and has made it clear that he believes marriage exists only between a man and a woman. Christie vetoed a bill passed by the state legislature that would have made same-sex marriage legal in the Garden State, but insisted he would not object to a referendum being put to the state's voters.
Christie blasted the legislature for blocking a gay marriage referendum but instead supporting a public vote on a minimum wage increase. Christie accused the legislature of playing "politics" with the issue of gay marriage.
"That's important enough to put on the ballot. But gay marriage is not," Christie said summarizing the legislature's position. "That's something the people should decide, but not whether same-sex marriage should happen in New Jersey."
Watch the clip below via New Jersey 101.5:
h/t POLITICO
> >Follow Noah Rothman (@NoahCRothman) on Twitter
Have a tip we should know? tips@mediaite.com