Despite Boycotts, Tucker Carlson Tops Hannity, Maddow in Key Demo Ratings For March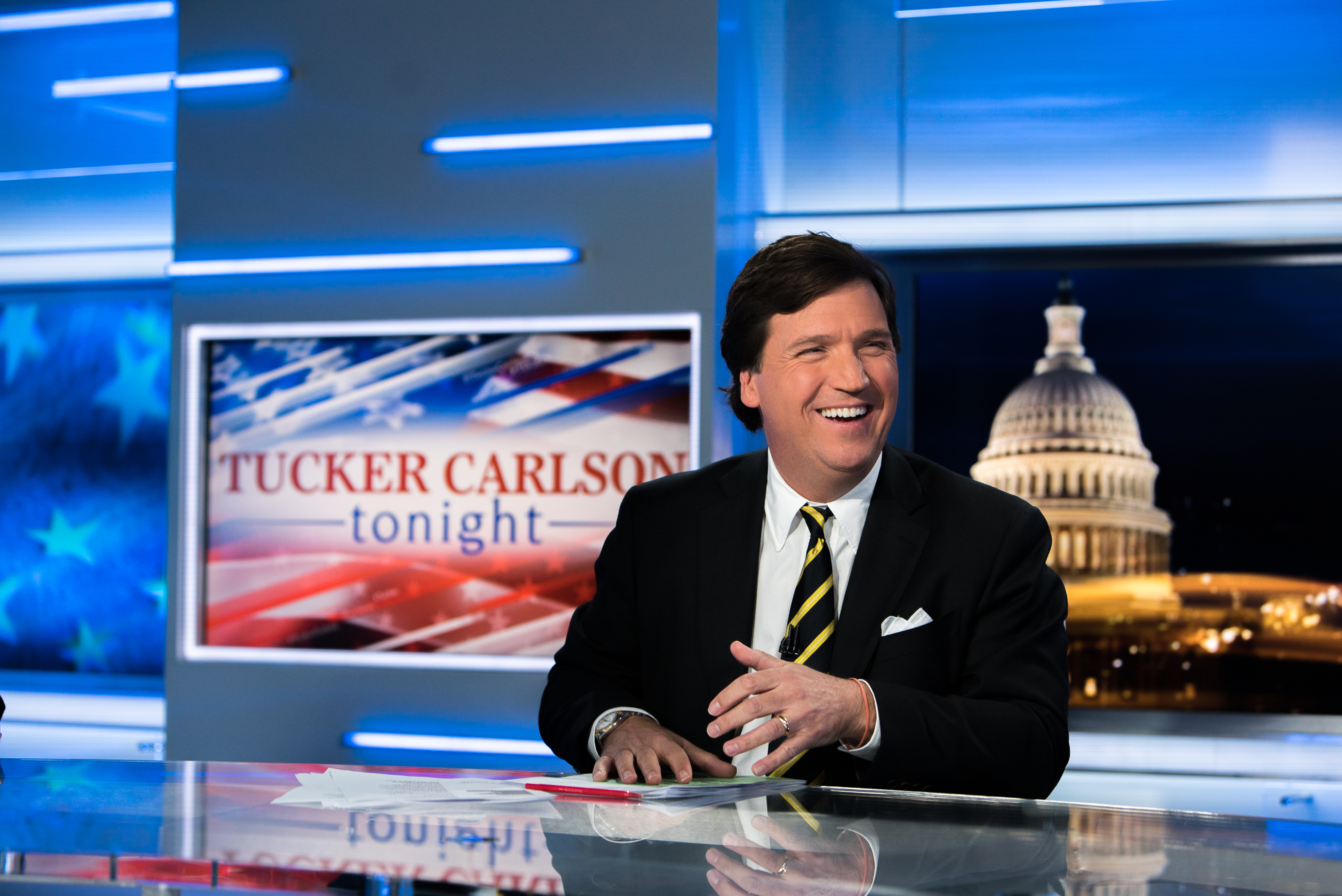 In the face of ad boycotts, Fox News 8 p.m. host Tucker Carlson posted a huge ratings month — topping all of cable news in key demo viewership during March, even beating out stalwarts Sean Hannity and Rachel Maddow in that category.
According to viewership data from Nielsen, Carlson posted 537,000 viewers in the advertiser-coveted 25-54 demographic. Carlson edged out his Fox News colleague Hannity in the category, as the 9 p.m. host finished with 533,000 viewers in the demo. MSNBC's Rachel Maddow put up 509,000 25-54 viewers.
In total viewers, the story was slightly different. In the month that President Donald Trump declared victory in the Mueller investigation, Hannity took the top spot, averaging a total of 3,145,000. Carlson finished just behind, with 3,032,000. Maddow — whose show has been reckoning with with fallout from AG William Barr's summary of the probe — placed third, with 2,886,000.
Big numbers come at a helpful time for Carlson, who faced a devastating ad boycott last month after controversial comments he made were unearthed. Many blue chip advertisers fled his show as a result, leaving a smattering of direct response ads and in house promos to fill the breaks in between his segments. The ad boycott did little to dissuade his viewers from tuning in, it seems.
The numbers for the first quarter of 2019 are also in: Hannity came first in total viewers in all of cable, averaging 3,121,000. Maddow came second with 3,057,000, and Carlson came third with 2,982,000. The Five and Laura Ingraham followed in fourth and fifth.
In the demo, Maddow won the quarter, with 549,000. Hannity came shortly behind 547,000 and Carlson bagged 532,000.
Meanwhile, Fox Business Network celebrated its 10th consecutive quarter as the number one network in business news, again beating out CNBC with strong showings from hosts Lou Dobbs and Stuart Varney.
Have a tip we should know? tips@mediaite.com