GOP Strategist to Andrea Mitchell: Trump's Victory Shows People Voted For 'End of Identity Politics'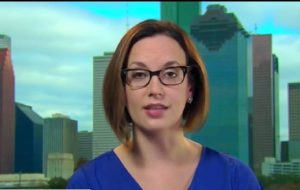 Appearing on MSNBC today to discuss the possibility of former Republican presidential nominee Mitt Romney serving as President-elect Donald Trump Secretary of State, Republican strategist Sarah Isgur Flores commented on the role of identity politics in Trump's victory.
Speaking to host Andrea Mitchell, Flores remarked that while Romney and Trump feuded during the campaign and that it got pretty nasty at times, Romney thinking about serving in the Trump administration shows a sense of duty to serve. She also brought up the tense primary battle between Hillary Clinton and Barack Obama in 2008 and how Clinton ended up serving as Secretary of State.
Mitchell then asked if Flores thought Trump would bring on people of color and women to serve in the administration. Flores noted that Trump will choose those he thinks are best for the job.
"I think what Donald Trump has shown throughout this he will not use identity politics or political correctness to pick people," Flores told Mitchell. "He's going to clearly pick the people he thinks are actually best for the job in his opinion."
She then remarked that the election was a referendum on identity politics.
"I think what the American people voted for was the end of identity politics," Flores stated. She then pointed out that this was something the left struggled with, whether it was the War on Women or calling for quotas in an administration.
"Donald Trump won by not doing that," Flores concluded.
Watch the clip above, via MSNBC.
[image via screengrab]
–
Follow Justin Baragona on Twitter: @justinbaragona
Have a tip we should know? tips@mediaite.com