Michael Savage Rants Against Fox News' 'Empty Skirts' & 'Lipstick With Legs' For Condemning NSA Leaker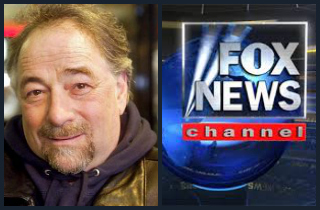 Conservative radio host Michael Savage was not pleased with "the empty skirts" on Fox News for what he believed was the attacking of NSA leaker Edward Snowden as having not been a "patriot" for handing over classified information to The Guardian and The Washington Post.
Savage did not name any particular Fox female personalities during his tirade, but it seems as though he was referring in part to Dana Perino. During Monday afternoon's The Five, the former Bush press secretary condemned the actions of Snowden and defended the NSA's surveillance system, accusing the 29-year-old of effectively "helping the terrorists" through his leaks. At one point, she suggested Snowden acted in cowardice by not "going up the chain of command" with what he saw as abuses instead of leaking information to the press and hiding out overseas.
In response, Savage attacked what he called Fox's "empty skirts":
"I heard the empty skirts on Fox News and I was more appalled then I've ever been. From the lipstick-wearing empty skirts shifting their legs around as one after the other empty skirts said, 'Oh, he's not a patriot. If he was a real patriot, he should've stood here and taken his medicine.' As they said inside the safety of the Fox News studio. Shame on all of you empty skirts! You're nothing more than lipstick with a pair of legs on it! Shame on you! What do you mean? He should've stayed here and gotten killed?"
He then accused the female personalities of acting in "jealousy" because Snowden was "more of a reporter than they'll ever be."
Listen below, as clipped by MofoPolitics:

— —
>> Follow Andrew Kirell (@AndrewKirell) on Twitter
Have a tip we should know? [email protected]