Poll: Lester Holt Most Trusted News Anchor in America, Tucker Carlson Most Loved By Republicans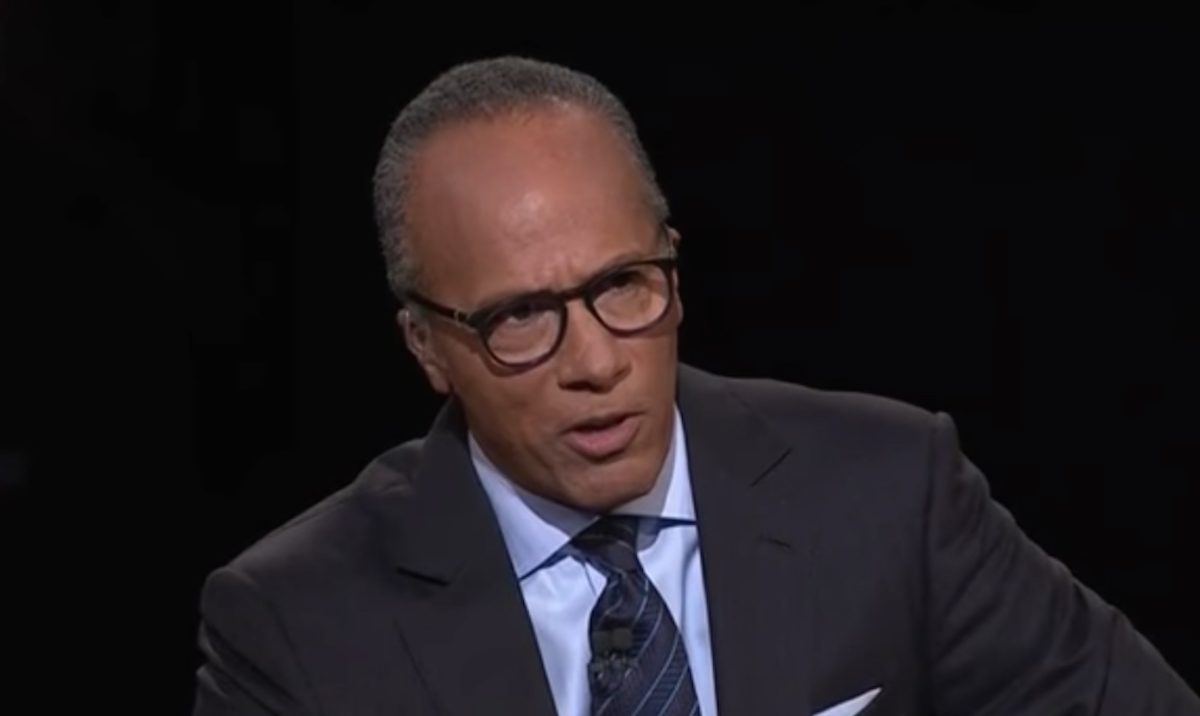 Tucker Carlson is Republicans' most-loved television host, and Lester Holt is the most trusted anchor in news, according to a new Morning Consult/Hollywood Reporter poll.
The survey, which ranks Fox News hosts by how much they are favored by Republicans, places Tucker first, with +31 percent net favorability. Shepard Smith, the anchor at Fox most fond of fact-checking the network's opinion coverage, placed last, with just +2 percent net favorability.
Carlson is trailed by primetime host Laura Ingraham (+26%), Fox & Friends co-host Ainsley Earhardt (+25%) and news anchor/host of The Five Dana Perino (+24%). Ratings king Sean Hannity ranks fifth, just behind anchor Chris Wallace.
Joining Shep at the bottom is Steve Doocy, with +12% favorability, which to be fair isn't too shabby.
The poll also looked at the most trusted names in news. NBC News anchor Lester Holt took the top spot, with 32% saying they trust him "a lot." He was trailed by CNN's Anderson Cooper (29%) and ABC News anchor David Muir (28%). Fox Newsers Harris Faulkner and Chris Wallace placed 5th and 9th, with 24% and 22%, respectively. Interestingly, Brian Williams, who was booted from NBC after a lying scandal and now serves as an MSNBC anchor, scored high in trustworthiness (24%).
Coming last in poll, meanwhile, was Hannity, with 30% saying they do not trust him at all. He was followed by Rachel Maddow, at 26%, and Don Lemon at 25%.
See the full results of the poll here.
Have a tip we should know? tips@mediaite.com
Aidan McLaughlin - Editor in Chief