Pete Hegseth's Rise to Top of Trump's Favorites, and the Illicit Affair That Nearly Derailed it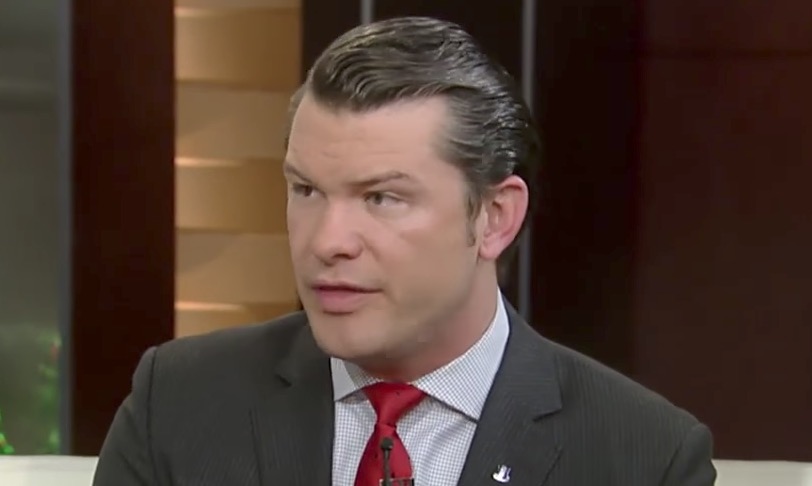 There is little question that Fox News contributor Pete Hegseth is enjoying a great time in his career. The regular guest host of top rated morning show Fox & Friends is a former Afghanistan veteran, was previously the Executive Director of conservative advocacy group Vets for Freedom, and now appears to be at the top of the list of President Donald Trump's favorites, evidenced by his recent dinner at the White House with former Navy Seal and fellow Fox News contributor Rob O'Neill. An Instagram photo of that dinner is below, which has been confirmed by sources at Fox News.
Also featured in that photo is Jennifer Rauchet, who is currently the Executive Producer of Fox News Watters World, formerly the Executive Producer of Fox & Friends — she's also the mother of Hegseth's child.
Mediaite has learned that Hegseth, who is married, and Rauchet had a baby in August after rumors circulated for months that the two were having a secret affair. Mediaite cannot confirm if Hegseth's divorce to his wife is yet finalized, though it is our understanding from a source close to the situation that it is "very nearly" completed. We understand that Rauchet has also filed for divorce from her husband and that Rauchet and Hegseth currently share the same apartment. She also has children from her current husband.
Hegseth is a bright and rising star at Fox News, and has been afforded the rare opportunity to interview President Trump when other more stalwart news anchors (such as Bret Baier) have had their presidential interview requests ignored. It's been quite a rise to fame for Hegseth, who was previously best known for an axe-throwing incident that nearly killed a drum corps member, the clip of which quickly went viral.
Hegseth, a strong conservative voice who often speaks of homespun values that appeal to the God-fearing Middle American audience that regularly tunes into Fox & Friends in droves,  has three children with his wife Samantha Hegseth, with whom he has been married for seven years.
Rauchet, a well regarded show runner at Fox News, was reportedly moved to Watters World to create reasonable distance between the two once Fox News executives had caught wind of the previously unreported relationship.
Have a tip we should know? tips@mediaite.com